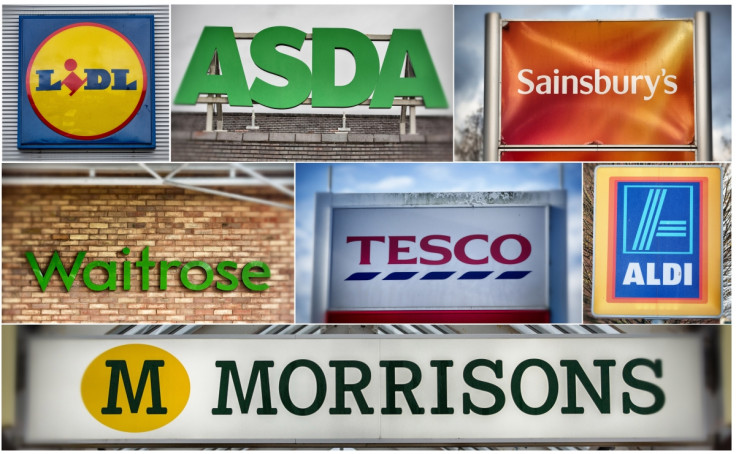 The season of goodwill and supposed relaxation with the family is often preceded by running around supermarkets grabbing every form of liqueur, your body weight in panettone whilst forgetting the turkey.
To alleviate any further stress about your shopping cut-off point on Christmas Eve, as well as across the Christmas period, we have gathered the opening hours of the major supermarkets for you to save a little more time.
Marks and Spencer will have some petrol stations open over Christmas so all is not lost if you get to the big day and still have no cranberry sauce.
Of course, to be completely certain you can still check your local supermarket's specific opening hours.
Marks and Spencer - check your local store opening times here

Christmas Eve - the stores are open from 6am to 5pm and 6pm
Certain stores will be open for a limited time on Christmas day you can check which ones here.
Boxing Day: 8am-6pm
Stores open on New Years Day are listed here.
Sainsbury's - check your local store opening times here

Christmas Eve is open a little longer tonight for last minute shopping: 7am-9pm
Christmas Day closed all day
Boxing Day: 9am-9pm
New Year's Eve: 7am-10pm
New Year's Day: 9am-9pm
Tesco - check your local store opening times here

Christmas Eve: 6am-10pm (some will close earlier)
Christmas Day: CLOSED
Boxing Day: 8am-10pm
New Year's Eve: 6am-10pm
New Year's Day: 8am-6pm
Waitrose - check your local store opening times here

Christmas Eve: 7am- 8pm
Christmas Day: CLOSED
Boxing Day: CLOSED
New Year's Eve: 7am-8pm
New Year's Day: 12pm-8pm
Aldi - check your local store opening times here

Christmas Eve: 8am-6pm
Christmas Day: CLOSED
Boxing Day: CLOSED
New Year's Eve: 8am-6pm
New Year's Day: CLOSED
Morrisons - check your local store opening times here

Christmas Eve: 6am-6pm, some stores are open until 7pm
Christmas Day: CLOSED
Boxing Day: 10am-5pm
New Year's Eve: 7am-7pm
New Year's Day: 10am-5pm
ASDA - check your local store opening hours here

Christmas Eve: Closes at 7pm
Christmas Day: CLOSED
Boxing Day: 9am-6pm
New Year's Eve: Closes at 8pm
New Year's Day: 10am-6pm