Tesco's £3.7bn takeover of Booker gets green light from regulator
CMA had launched a full scale investigation into the proposed deal over competition concerns.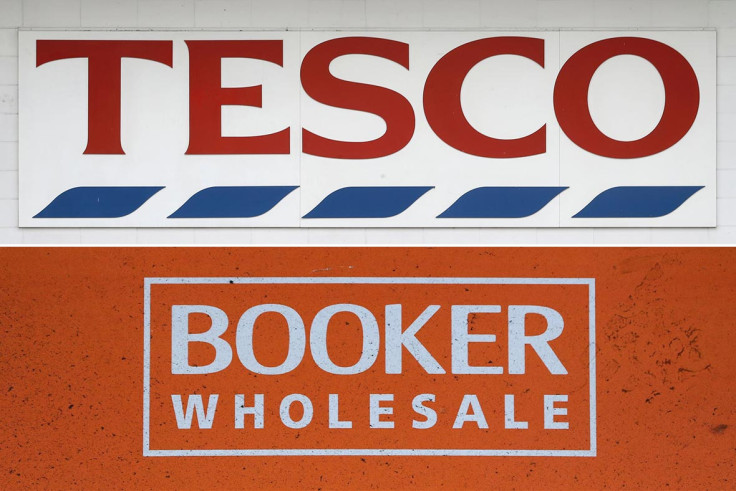 Shares in Tesco rose over 5% early on Tuesday morning (14 November), after the Competition and Markets Authority (CMA) gave the green light to the group's proposed £3.7bn ($4.8bn) takeover of cash-and-carry group Booker.
In July, the competition watchdog launched a full-scale investigation into the proposed merger, citing concerns that in more than 350 local areas "shoppers could face worse terms when buying their groceries".
However, it has since ruled that Britain's largest retailer and Booker, which owns convenience chains such as Londis and Budgens, are not direct rivals in most areas of their business.
"Millions of people use their local supermarket or convenience store to buy their groceries or essentials. Strong competition in the market ensures that shoppers can choose the best deal for them," said Simon Polito, chair of the inquiry group.
"Our investigation has found that existing competition is sufficiently strong in both the wholesale and retail grocery sectors to ensure that the merger between Tesco and Booker will not lead to higher prices or a reduced service for supermarket and convenience shoppers."
A group of independent CMA panel members considered the possible implications of the merger in every local area where a Tesco store and a Booker-supplied shop were present, totalling over 12,000 shops.
The watchdog established that there was enough competition, both within the retail and the wholesale market, to guarantee the deal would not result in reduced service or higher prices for consumers.
"We look forward to creating the UK's leading food business, bringing together our combined expertise in retail and wholesale," Tesco said in a statement.
"This merger has always been about growth, and will bring benefits for independent retailers, caterers, small businesses, suppliers, consumers, and colleagues."
In March, Tesco's two biggest shareholders expressed opposition to the company's proposed takeover of Booker, saying the deal is overpriced.
Schroders and Artisan Partners, which both own a 4.5% stake in the retailer, wrote separately to Tesco chairman John Allan, urging him to cancel the takeover. The deal would value Booker, which supplies more than 5,000 stores across the UK, at 205.3p a share, a premium of 12% over its closing price of 183.1p a share on 26 January, the day before the deal was announced.