Elon Musk and Tesla are to reveal a new product at an event on 17 October. Musk, chief executive of the electric car maker, tweeted about the event with just a week's notice.
The tweet gives little else away, other than the new product will be "unexpected by most" and appear before a joint announcement by Tesla and solar panel company SolarCity, which is in the process of being acquired by Tesla and is chaired by Musk. The SolarCity announcement is to reveal a new type of roof with solar panels embedded into it.
As for the Tesla product reveal on 17 October, the blogs and forums have gone into overdrive speculating on what it could be. Here we look at some of the most (and least) likely contenders:
100D variant for Model S and Model X giving them the longest range of any electric vehicle.
To sit alongside the new P100D versions of the Model S and Model X, a 100D option (without the P for performance) would boost range to the best of any electric car to date. Not everyone needs a family car capable of 0-60mph in 2.5 seconds, so Tesla using all that power to increase range is a logical move. But is that tweak enough to get its own event?
Autopilot 2.0
The favourite among the Tesla community, Autopilot 2.0 has been in development for months. It is even claimed that some Teslas are already leaving the factory with new hardware capable of working with Autopilot 2.0 once it gets switched on. Customers are hopeful that Tesla will sell a retrofit option, bringing the capabilities of Autopilot 2.0 to older vehicles.
As for what those capabilities are, a large improvement to how Teslas drive themselves will be front-and-centre. Extra cameras will help achieve this, while the implementation of Lidar is also expected soon, giving Teslas a new way of seeing the world around them. It is very likely that Autopilot 2.0 is coming soon, but is Musk right to call an update to an existing feature a "product".
Model 3, part two
Ticking the "product" box is the Model 3. First revealed in April, Musk said there would be a second event to go into greater detail on the Model 3 later, ahead of it going on sale in 2017. Very little was said about the Model 3's interior in April, sparking speculation that the blank dashboard will be augmented by a large head-up display projected across the windscreen.
The projections, expected to be much larger and more comprehensive than what other manufacturers currently offer, is tipped to display a much larger Autopilot interface.
Plans to offer cheaper Teslas without Supercharger access
A strong argument for buying a Tesla is the unlimited free use of its Supercharger network, refilling the battery to full in around an hour. But with more drivers now "destination charging" at the office, at home or in other places like hotels and shopping centres, the need to fill up en route is diminishing.
Pair this with the understanding that the Model 3 will not get free access to the Supercharger network, and it seems clear that Tesla will offer a top-up or pay-as-you-charge system in the near future. This would lower the price of Teslas and soften the blow of the cheapest Model X being silently dropped from the lineup, increasing the entry point by some $10,000.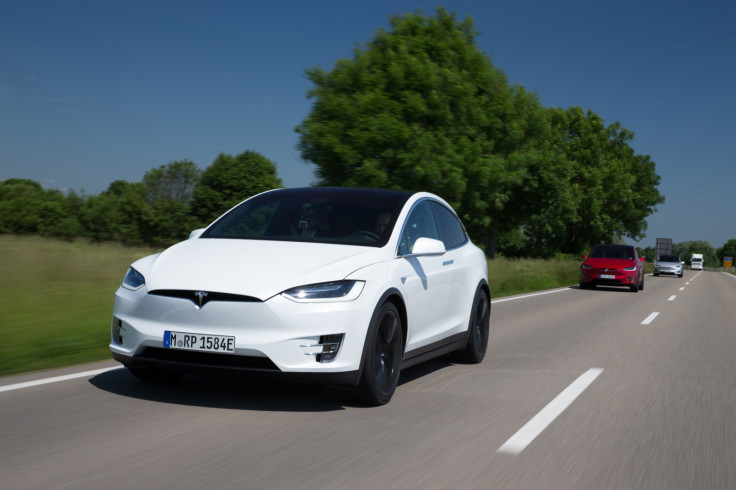 Model Y
Now what if we stretch the meaning of a new "product" into a new "car"? It is widely known that Tesla will follow up the Model 3 with an SUV based on the same chassis and likely called the Model Y. The world has gone SUV-mad in recent years, so the sooner Tesla can get two feet into that market with the luxury Model X and affordable Model Y, the better.
But would the Model Y be unveiled at an event with just one week's notice, and an event declared by a single, cryptic tweet?
Roadster 2
Tread even further down this unknown path and you arrive at the Roadster. Tesla's first car is now eight years old and fans are crying out for version 2.0. It would no doubt be incredibly fast, but the inherent impractical nature of a two-seat sports car goes against Tesla's current grain of transporting as many passengers and possessions as possible.
Battery-filled trailer for extra range
Finally, a real outsider but something Musk has actually mentioned in the past; a trailer filled with batteries. This would act as a way of towing items like large suitcases or other possessions, but also a way to give Teslas a range boost by featuring a battery in its floor. In February 2016, Musk said: "We've toyed around with certain ideas, for example having a trailer with an auxiliary battery pack...something similar to that might work [to reach 500 miles per charge]".
What do you think is coming from Tesla on 17 October? Let us know in the comments below or on Twitter @IBTimesUKtech.