Tesla has officially launched a video contest for the best fan-made ads, less than a week after a fifth-grader pitched the idea to CEO Elon Musk. The competition is called 'Project Loveday' in honour of Bria Loveday, the 10-year-old from Michigan who penned a letter to the tech executive suggesting that he run a competition for homemade commercials.
On 1 March, the schoolgirl's father Steven Loveday, who is an auto reporter, posted her letter on Twitter saying: "Many people make homemade commercials for Tesla and some of them are very good." She suggested that the company run a competition to find the best homemade Tesla commercial and have the winners' ads aired.
"The cool part is that you still won't be taking the time and money to advertise for yourself," she wrote. "Plus, this is something your fans and customers will definitely love. You could give the winners a year of free Supercharging or a Model 3 Easter Egg or something."
Musk quickly responded to the tweet saying: "That sounds like a great idea. We'll do it!"
Tesla, which doesn't have an advertising team or chief marketing officer, does not rely on traditional advertising methods such as commercials. Instead, it relies on word of mouth from customers, media coverage and social media, including tweets from Musk who boasts over 7.58 million followers on Twitter.
Project Loveday, which began at midnight on Saturday (5 March) and runs through 8 May, calls on fans to submit a video online that is 90 seconds or less that relates to "Tesla, SolarCity, our products, or our mission to accelerate the world's transition to sustainable energy."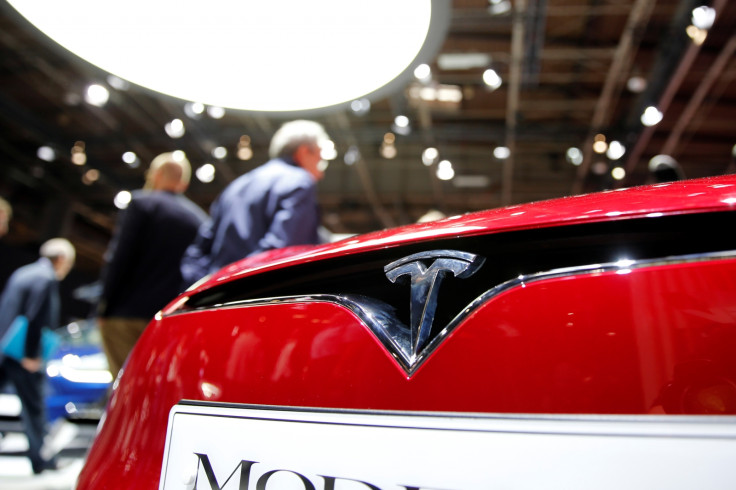 According to the Terms and Conditions, the ad must be suitable for all ages and cannot contain violence, nudity or inappropriate language or behaviour. Interested participants can submit their video by uploading it and submitting the link to Tesla through an entry form.
A panel of "Tesla personnel" will judge the submissions based on "originality, creativity, relevance to Tesla and its mission and entertainment value". The 10 top-scoring submissions will be featured and shared on Tesla's social media channels with the top three winners receiving "additional promotion".
The Grand Prize winner "will be invited to and introduced at a future Tesla product launch event" with Tesla picking up the tab for reasonable travel expenses and accommodations for two people for two nights.
One Twitter user also suggested that the company throw in some "Tesla swag" for the top 10 finalists. Tesla responded: "Another great idea, done."
Meanwhile, Bria said she is "really, really excited" that Musk decided to implement her suggestion.
"I didn't think that would happen," Bria said in a Skype interview on Good Morning America. "I didn't think he would answer. I'm so, so happy."
She added that the winning ad should be "something to entertain people and get their attention".