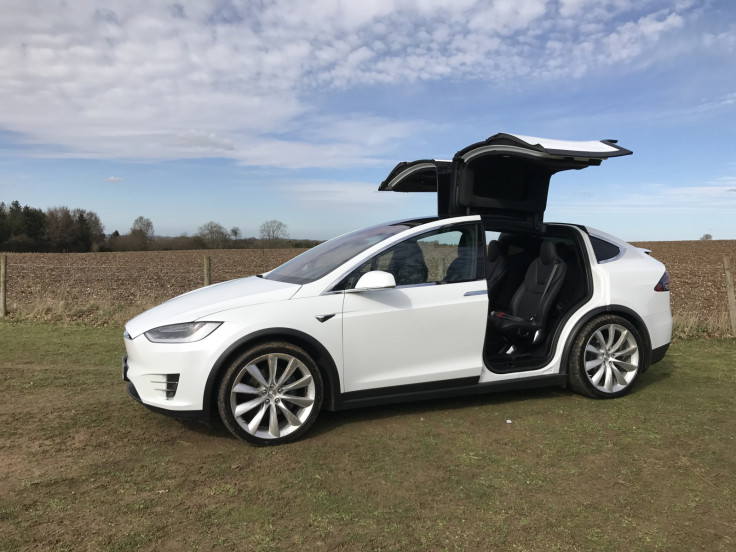 Tesla has issued a recall of 53,000 cars due to a "manufacturing issue" with the parking brake of its Model S and Model X cars built between February and October 2016.
In a move the California company describes as "overly cautious", an email has been sent to the owners of affected cars. Tesla says the fault is related to a "small gear" which "could have been manufactured improperly" by a third-party supplier.
The email reads: "Tesla recently discovered a potential manufacturing issue with electric parking brakes installed on certain Model S and Model X vehicles that could prevent the parking brake from releasing.
"We don't believe this issue could ever lead to a safety concern for our customers, and we have not seen a single accident or injury relating to it. However, in order to be overly cautious, we are going to be proactively replacing these parts to ensure that no issues arise."
Shares in Tesla fell by as much as 1.7% in the wake of the recall being made public, but soon partially recovered to -0.85% at time of publication.
Tesla believes the gear may have been manufactured incorrectly in only around 2% of the 53,000 vehicles but is issuing the voluntary recall regardless. The company said there have been "no reports of the parking brake system failing to hold a parked vehicle, or failing to stop a vehicle in an emergency, as a result of this condition."
Owners of affected cars will soon receive a second email officially notifying them of the recall and explaining how they can go about scheduling an appointment at their local Tesla garage.