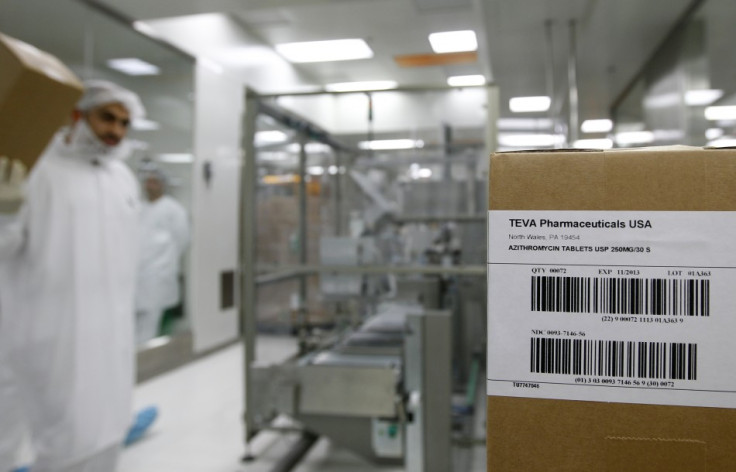 Israeli drugmaker Teva Pharmaceutical Industries is looking to raise its stake in rival Mylan, which had trumped its takeover bid.
Reuters, citing people familiar with the matter, reported that Teva's acquisition of more stake in Mylan could pose a legal challenge to the generics drugmaker.
Teva earlier disclosed a 1.8% stake in Mylan, which accused the former of breaching US antitrust laws because the stake's size far exceeds the threshold of $76.3m (£50m, €69.2m). In the US, a company has to seek regulatory approval to buy rival stakes worth more than the threshold.
Mylan, which is incorporated in the Netherlands, says that its principal offices are located in the US, and therefore it is subject to the country's antitrust laws. However, the company lists its principal executive offices in Britain in filings with the US Securities and Exchange Commission.
Despite this issue, Teva may increase its stake in Mylan to around 4.6%, the sources told Reuters. Such a stake would allow Teva to have a standing in a Dutch court to potentially challenge Mylan, which has so far refused to engage with its Israeli rival, the people added.
In April, Teva offered to buy Mylan for $40.1bn in cash and stock in a public letter. Mylan rejected that offer, adding that it would go ahead with its attempt to buy drugmaker Perrigo Co for about $32.7bn.
Teva may be looking to increase its ownership in Mylan ahead of its record date, or the date in which a shareholder must officially own shares to be entitled to vote on the tender offer for Perrigo, according to the sources. A tender offer for Mylan is likely to come after Teva raises its stake, the people said.
However, a hostile takeover of Mylan would be difficult, given the company's incorporation in the Netherlands, which has tough rules.
Teva has the support of hedge fund Paulson & Co LP, which has about 4.6% stake in Mylan, for its takeover proposal for the company.
Mylan's executive chairman Robert Coury earlier said in a letter to Teva CEO Erez Vigodman that Teva needs to make clear whether it will make a formal, binding offer to buy Mylan or not.