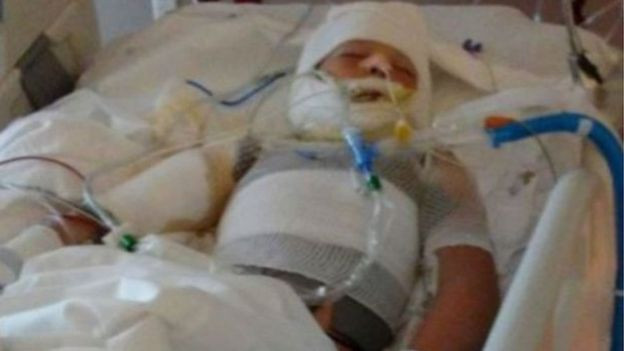 A juvenile has been charged with first-degree arson after he splashed a learning disabled 10-year-old Texas boy with petrol who then went up in flames.
Kayden Culp is on a ventilator in an induced coma with serious burns, after the tragedy on 2 October in Kerrville, approximately an hour drive northwest of San Antonio.
Burns cover 20% of his body from his ears to his abdomen, according to his family. He is reportedly starting to show signs of recovery.
Kayden was playing in a field with three other boys when petrol thrown at him went up in flames, family members told the San Antonio Express-News.
"The other boys who were there have been telling kids at school that it was not an accident, that it was intentional," Kayden's mother, Tristyn Hatchett, told the newspaper.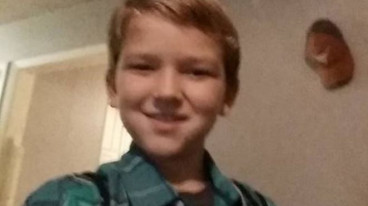 But officials said it "does not appear" that the incident was caused deliberately. They believe it occurred accidentally when the boys attempted to set a shed on fire in the field, according to a press conference by Fire Marshall, Chris Lee.
Police chief David Knight said one of the boys went home and returned with petrol to throw on the fire to make it burn better. When flames spread to the petrol container he tossed it toward Kayden, who erupted in flames, according to Knight.
Kayden was immediately airlifted to hospital when police arrived on the scene.
But family members said Kayden, who has a speech impediment and exhibits autistic behaviour, is frequently the target of vicious attacks and bullying.
"He gets beat up in Carver Park every time he's goes up there," his aunt said. "That's just the way it is. The kids are really mean."
Lee said the arrested juvenile, whom he did not identify, is "responsible for causing the victim's severe burns." Being charged with first-degree arson does not necessarily mean the incident was a deliberate attack on Kayden, he explained.
The investigation is still continuing.
Kayden's family released a statement online thanking supporters as an internet fundraising campaign raised $160,000 (£130,000) in donations from around the world.
"We want to thank everyone, everywhere for all of the thoughts, prayers and support," said the statement. "I can't express how grateful we are. Truly amazing. We need the good to outweigh the evil. #TeamKayden."