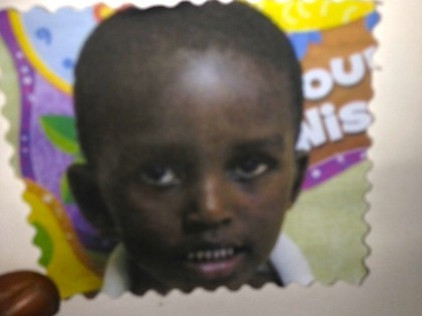 A 14-year-old boy from North Texas has been sentenced to 23 years in jail for murdering a five-year-old boy with a bowling ball.
The unidentified teen pleaded guilty to beating Sida Osman to death with the bowling ball after getting irritated with the child, in June this year.
Sida had repeatedly asked the boy to take him to the shop, so the teenager took him to the back garden of a vacant house in Fort Worth and hit him twice in the head with the ball.
According to the Fort Worth Star Telegram, the teenager pleaded guilty to capital murder and was jailed for 23-year-years in a last-minute plea agreement.
"I just want the family to know I'm sorry," he said while weeping at the court hearing.
Sida was reported missing after being last seen out playing, riding his bike.
Everyone loved him
His body was found the following day by a woman who was delivering meals in the area. An autopsy showed he was killed from blunt-force head injuries.
The teenager confessed to killing the child after neighbours found him crying.
Sida's mother, Dahabo Abdi, said: "He was a good boy and a nice boy. I don't know what he did for him to be killed. All of the people loved him. With him, I had six children, but now it is five."
Rick Stokes, a local man who knew the teenager, said he had a history of violent behaviour: "This had been building up for years and years. He's got a lot of rage and anger in him. Being a little kid, he didn't know how to handle it."
He said his father had been in prison for several years and that his mother had been trying to help him after he threatened to kill people: "She was doing all she could. He had actually gotten to the point where he was physically abusing her."