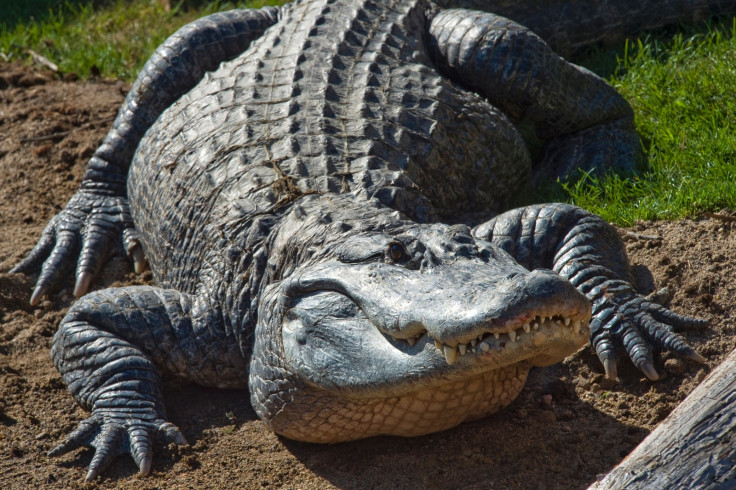 A park in the US that describes itself as the "largest alligator adventure park/sanctuary in Southeast Texas" is on high alert as the floodwaters from Hurricane Harvey threaten to devastate the park fences.
Gator Country in Beaumont, which houses over 450 alligators, confirmed that the risk of reptiles escaping the facility is high due to the rising floodwaters. However, it was reported that none of the reptiles had escaped as of Monday (28 August).
"We're less than a foot from going over the fences. All of these are certified high fences, but look – when it won't quit," Gary Saurage told local station KFDM, and assured his neighbours that not all of the park's animals are at the risk of escaping.
"The good news is, we caught all of our crocodiles, all of our venomous snakes. Everything that is not from here, we have put up and moved to a safe place," Saurage, who founded the sanctuary in 2005, said.
According to reports, the park's main attractions, two 13-foot long alligators called Big AI and Big Tex, have been locked up in trailers, where they will stay until the flooding subsides. Saurage said that he had earlier posted a plea on Facebook to seek public's help in moving the two gators.
He also posted a video on Monday, showing the premises filled with water and a boat parked outside.
The Fort Bend County Sheriff took to Twitter to warn people about alligator sightings and that the reptiles might be "simply looking for higher ground".
Saurage told the Beaumont Enterprise that he was unable to respond to calls about gator sightings as he was "focused on containing all our gators here".
"We're getting calls left and right about sightings. There's just no way I can respond to all of them right now," he said.