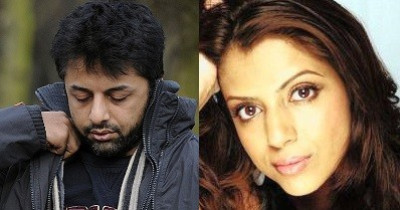 A series of text messages sent by murdered bride Anni Dewani reveal tensions in the relationship with her husband who is accused of ordering her killing.
The texts, sent by the 28-year-old to her cousin Sneha, show how she had doubts whether she would be happy in her marriage and even that she "hated" her future husband.
Mrs Dewani was murdered in a carjacking in the outskirts of Cape Town, South Africa in 2010 while on her honeymoon. Her husband, Shiren Dewani, is accused of hiring men to murder his wife and is currently fighting extradition back to South Africa to face trial.
Previously unseen texts, obtained from police files, now show the couple's relationship was strained in the run up to their wedding and subsequent murder of Mrs Dewani.
In one text sent five weeks before their wedding, she told her cousin: "I don't want to marry him... I'm going to be unhappy for the rest of my life."
She wrote in another message: "Fighting a lot with Shiren. Wish I had never got engaged."
One month before her wedding she texted "Hate him". The anguish even continued after they got married. Three days before she was murdered, she added: "I don't feel happy at all".
However, the next day she appeared to have a change of heart. She wrote: "Is going better than before. Hard to explain but I'll call you soon as I return. Hate the word divorce."
The reports emerge ahead of a BBC Panorama programme which raises questions about the investigation. Taxi driver Zola Tongo, who testified that Mr Dewani set up the murder, claimed to have had a series of phone calls and text messages with the 33-year-old hours before the murder.
The BBC suggest that the men's phone records cast doubt on these claims, as well as newly released CCTV footage on the day of the murder.
The family of Mrs Dewani have criticised the BBC for airing the programme as they believe the matter should be dealt with in a court of law and not through the media.
A judge ruled that Mr Dewani should be extradited to South Africa to face trial now he has fully recovered from a mental breakdown he suffered following his wife's murder. He has said he will challenge the decision in the Supreme Court
A BBC spokesman said: "BBC Panorama has obtained the secret police files which make up the prosecution case against Shrien Dewani and has commissioned leading forensic experts to review all the evidence.
"Their findings expose fundamental failings in the police investigation.
"Panorama strongly believes it is in the public interest for these matters to be aired."
Two men, Xolile Mngeni and Mziwamadoda Qwabe, pleaded guilty to murdering Mrs Dewani. Qwabe was jailed for 25 years and Mngeni was handed a life sentence. Tongo was also given an 18-year-jail sentence for his part in the killing.
The Panorama programme The Honeymoon Murder: Who Killed Anni? is due to be shown on 19 September on BBC One