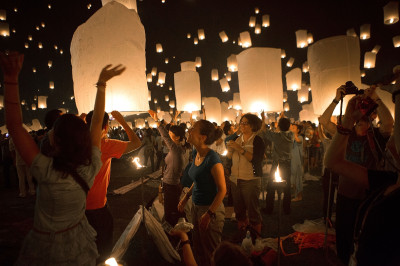 Thailand has cancelled dozens of flights to its northern region next week when the country celebrates its annual Floating Lantern festival.
As many as 15 flights have been cancelled at the Chiang Mai International Airport – a popular tourist destination for foreigners – from 12 to 16- November during the festival to avoid accidents from hot-air lanterns.
Airport director Captain Wisut Chanthana said on Friday (11 November) the cancelled flights include nine domestic and six international ones, and the passengers have been informed of the same in advance, according to Bangkok Post.
Thirty-six other flights - 24 domestic and 12 international - have also been rescheduled to avoid the evening peak hours of the festival.
The Loy Krathong (basket-floating) festival, locally known as the Yi Peng festival, is celebrated to mark the end of the rainy season in the region and the floating lanterns are released into the air to coincide with a full moon.
In the recent few years, Thai authorities have issue advisory to the communities that are residing closer to the airport to strictly refrain from launching the lanterns outside the permissible hours.
According to Reuters, in 2015, a Bangkok Airways flight was cancelled after a lantern was sucked into the aircraft's engine.
The Thai government has requested its people in capital Bangkok to abstain from holding any celebratory activities during the festivals as a sign of respect for their revered King Bhumibol Adulyadej. According to Bangkok Metropolitan Administration Governor Assawin Kwanmuang, the request is for Thais living in Bangkok, who have been asked to not organise concerts, make loud noise or play with firecrackers.
The governor added that no celebrations will be allowed near the Grand Palace, where people are paying homage to the late king.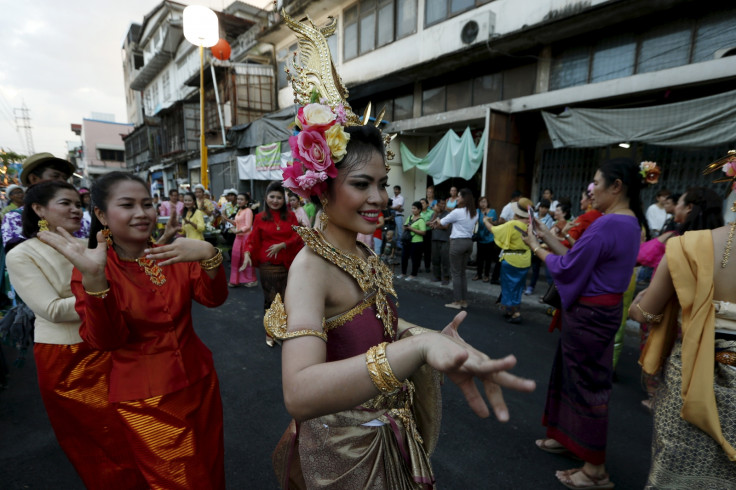 Thailand is officially in a one-year period of mourning for the late monarch, who died on 13 October and was the longest-reigning king in the world.
Many foreign tourists are said to be joining the locals in celebrating the Loy Krathong festival, which is a fun-filled, fanfare tradition. Thais float baskets made of banana leaves; decorate it with fresh flowers and light candles inside it. The activities start late in the evening and well through the night. It is believed that people float laterns with candles during the festival, which is held as a symbolic apology to the goddess of river.