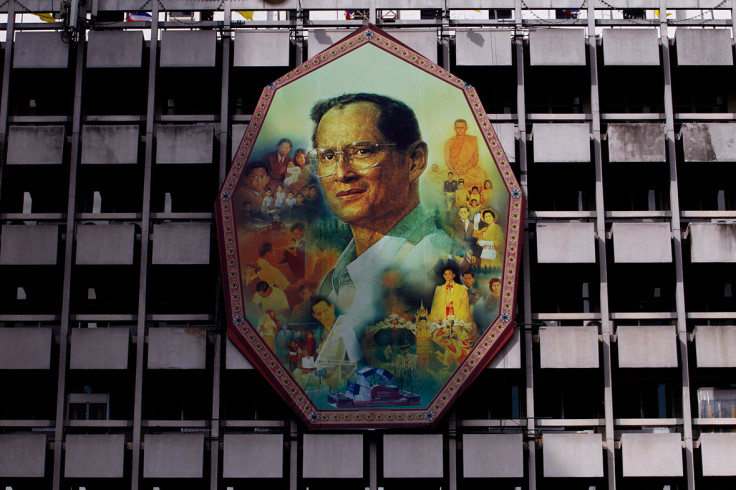 Thailand's 88-year-old King Bhumibol Adulyadej, has received treatment for excess fluid in his spinal cord and brain. According to palace reports, doctors have drained the superfluous fluid from the king's affected parts.
After he experienced facial twitching, doctors decided to adjust a tube to drain the liquid from the king's ailing parts, according to a statement published on Friday (20 May) by the Royal Household Bureau, which controls news about Thailand's royal family.
"It was detected that his facial muscles had irregular movements and the doctor conducted a computer x-ray and found there was an irregular surplus of fluid in the backbone and brain," the statement said as reported in The Telegraph. "The team of royal physicians corrected this by adjusting the tube in his abdomen between 6:30 pm to 7:45 pm (Friday) and the result was satisfactory."
Friday night's treatment was the second in a week. On 14 May, the king was treated with antibiotics for a lung infection and knee inflammation.
Bhumibol Adulyadej has been the king of Thailand for the last 70 years. Due to his deteriorating health, the king has spent most of his time in hospital for the past two years.
This is not the first time that doctors have drained fluid from King Bhumibol Adulyadej's brain. In August 2015 also he was treated for excess fluid and chest infection.