Crown prince Maha Vajiralongkorn has officially become the new king of Thailand, succeeding his late father to the throne of the Asia Pacific nation on 1 December.
The new monarch received the title "His Majesty King Maha Vajiralongkorn Bodindradebayavarangkun," but he will also be known as Rama X, the tenth king in the Chakri dynasty that was founded in 1782.
The official announcement was broadcast on national TV channels. A videotaped broadcast showed senior officials presenting the formal invitation to the prince to become king, and then his acceptance, the Associated Press reported.
It then showed the officials prostrate themselves at the feet of the new king, who was wearing a formal white uniform with decorations. "I would like to accept in order to fulfil his majesty's wishes and for the benefit of all Thais," Vajiralongkorn, whose name means "possessor of the thunderbolt", said the videotape.
Vajiralongkorn's father, the 88-year-old Bhumibol Adulyadej, died on 13 October after many years of ill health. Vajiralongkorn, the former king's second child and only son, waited 44 years to ascend the throne, after being designated as Bhumibol's official successor in 1972.
Vajiralongkorn, 64, was supposed to assume the throne the day his father died, but in a surprise announcement, he asked for time to mourn and for the succession to be put off. His official coronation will occur after the cremation of Bhumibol's body, which may take place a year or more after his death.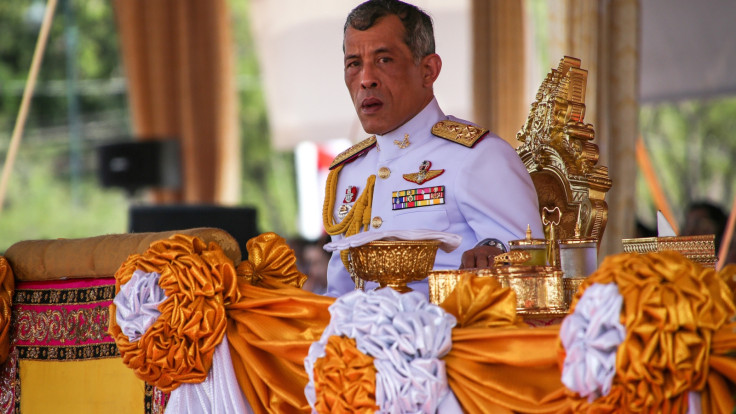 While Thailand is under military rule, it maintains the status of a constitutional monarchy and the former king played a significant role in stabilising his country through a time of change. His successor Vajiralongkorn faces numerous challenges, namely dealing with heightened political tensions sometimes erupting in violence.
The new king, who has a reputation as a playboy, after marrying and divorcing three women with whom he had a total seven children, had recently spent much of his time residing in Germany and it is unclear how much support and respect he will be able to command.
According to the Associated Press, it is hard to guess how Thais may feel about Vajiralongkorn because of harsh laws that mandate a prison term of three to 15 years for anyone found guilty of insulting the monarchy. Information about the succession has also been tightly controlled, and international news broadcasts about Thailand have been blocked in recent days.