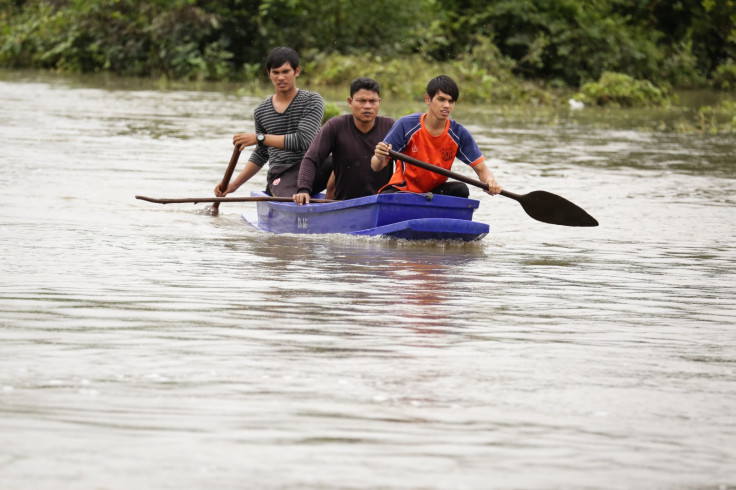 At least 14 people have lost their lives due to the heavy flooding in Thailand, authorities confirmed on Tuesday, 6 December. Large parts of the northern Malay Peninsula, including the far south of Myanmar and the Mergui Archipelago, have been hit by torrential rain which began early Friday.
Islands of Samui and Pha Ngan in the Gulf of Thailand have also been affected. The floods have snapped rail and road links, especially those to the south and Malaysia at a time when Thailand is heading into the December-January high season for tourism, authorities said.
"There has been heavier rain than usual which has caused drainage problems," Nongyao Jirundom of the state Tourism Authority of Thailand on Samui island told Reuters.
Around 39 schools in three districts have also been suspended for two days after Songkhla Lake overflowed, flooding nearby areas of Songkhla province. Although the rain has stopped, floodwater levels in the three districts – Ramot, Krasae Sin and Sathing Phra – remained serious.
According to authorities, tourism in the Southeast Asian country has been adversely affected since the army seized power in a bloodless coup in 2014 to end months of political unrest. The death of King Bhumibol Adulyadej on 13 October, which plunged Thailand into grief, also raised questions about tourists' arrival.
However, reports suggest that despite a year of mourning for the king, the country is open for business. The tourism ministry is expecting a record of 32.4 million arrivals for 2016.