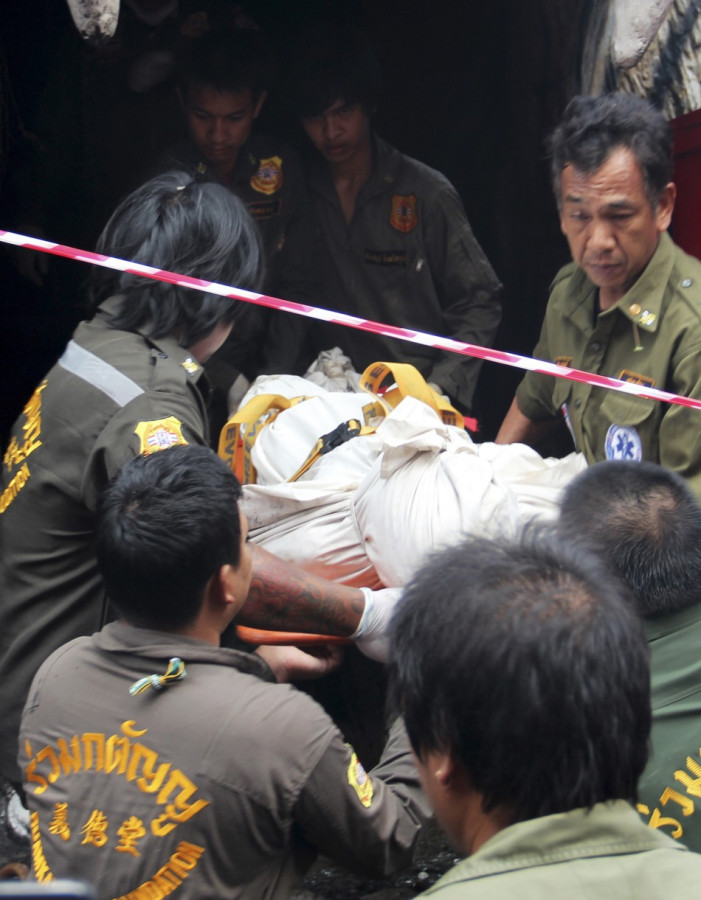 Four people have died and at least 20 others have been injured in a fire that swept through a nightclub on the island of Phuket, one of Thailand's premier tourist destinations.
The Tiger Pub on Patong beach, popular among both locals and foreign tourists, caught fire at around 4am local time.
"It was probably due to the strong rainfall, which caused a transformer to explode. The fire then spread to the pub, causing significant damage," a police officer in Kratu district told Reuters.
"There are four confirmed dead. We believe they are foreign tourists but it's not yet confirmed,'' said Phuket deputy governor Chamroen Tipayapongtada.
"The fire was caused by lightning which struck a transformer and the fire spread throughout the place."
A hospital worker interviewed by AFP said that most of the 20 people injured are suffering from suffocation, adding that "two people are in critical condition from severe burns. One of them is a French man who suffered burns on his torso.
"The four dead bodies were burnt beyond recognition. We cannot identify even their gender.''