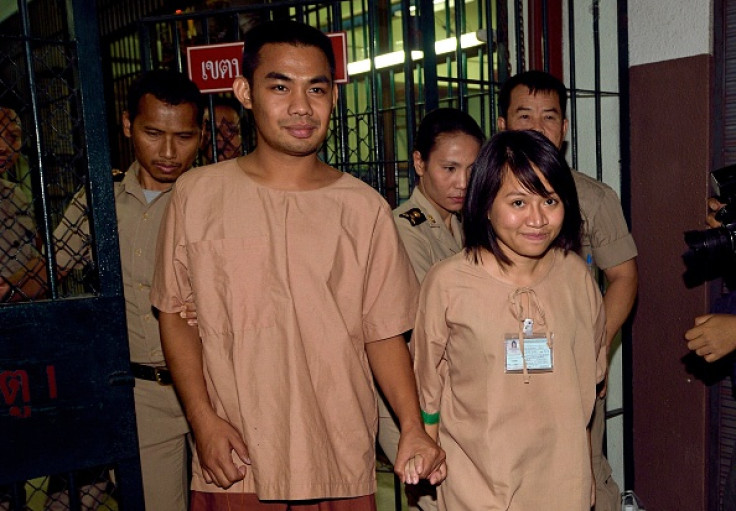 Dozens of activists in Thailand's capital Bangkok are demonstrating after two students were sentenced on 23 February, 2015, to two and a half years in jail for insulting the monarchy during a university play.
The students were arrested as the country's lese-majeste law, or "injured majesty" law, bans people from insulting and offending "the King, Queen, the Heir-apparent or the Regent."
The law, introduced in 1908, can be used to sentence culprits to jail terms of up to 15 years.
Patiwat Saraiyaem, 23, and Porntip Mankong, 26, were arrested in August 2014 for putting on a satirical play at Bangkok's Thammasat University, Reuters reported.
They were initially sentenced by Bangkok's Criminal Court to five years in prison, but the judge later reduced the sentence by half as they confessed.
Porntip, who directed the play The Wolf Bride, said she was not afraid of prison.
"I've learned many things - dancing, playing music and I've made many friends," she told reporters before the verdict, referring to her time in detention since her arrest.
Around 40 students gathered outside the court to protest against the ruling. The demonstrators wore T-shirts reading "We are friends" in Thai and English.
Porntip's mother, Nuan Mangkong, told reporters the pair would not appeal: "We want this matter over."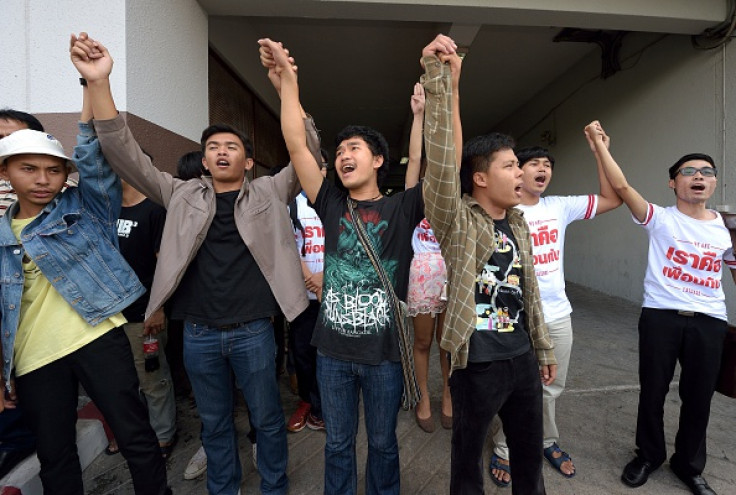 Lese-majeste charges have increased in the country since martial law was imposed in May 2014 following a military coup led by General Prayuth Chan-ocha.
During martial law, the army may use force to suppress violence, enforce curfews and censor information. The military coup occurred after months of clashes between government and opposition protesters.
Tensions had been escalating in Thailand since 2006 when the then prime minister Thaksin Shinawatra was ousted in another military coup, which sparked violent anti-government protests.
The latest erupted at the end of 2013 when protestors blockaded streets in the capital.