Thailand's King Bhumibol Adulyadej: Fears Grow for Health of World's Longest Reigning Monarch
Thais have flocked to Siriraj Hospital in Bangkok to pray for the health of King Bhumibol Adulyadej. Thailand's 86-year-old king has undergone surgery to have his gallbladder removed.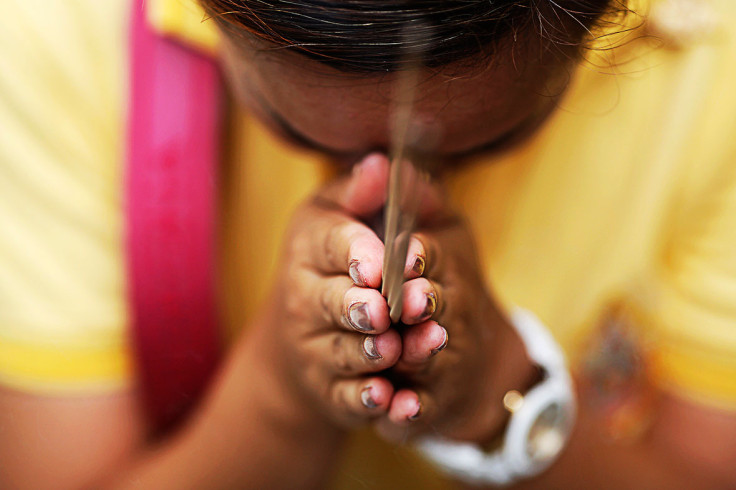 The world's longest reigning monarch was admitted to hospital with symptoms of fever and an increased heart rate and signs of an infection. The palace said additional testing, including a CAT scan, showed the king's "gallbladder was inflamed and very swollen" and doctors performed a 75-minute laparoscopic operation.
Doctors said the procedure went well and the monarch's overall condition had improved since he was hospitalised.
Worries about the revered king's health and succession have contributed to Thailand's political instability over the last eight years.
The king spent almost four years in the hospital until leaving in August last year. When he was admitted in 2009, doctors said he was suffering from a lung inflammation, though he also suffers from a variety of ailments usually associated with age.
Thais hold great affection for Bhumibol, who took the throne in 1946 and is revered as a moral authority who stepped in repeatedly over the years to unify the country despite his lack of a formal political role.
His fading from public life and the palace's perceived role in the nation's latest political battles that started in 2006 have tarnished the institution in recent years, undermining what had previously been near-universal respect for the royal institution.
The king's health has also raised concerns about what will happen after his passing. Crown Prince Vajiralongkorn does not command the same respect and affection as the king, who was closely and actively involved in his country's development efforts.
Open discussion of the monarchy is also constrained by strict lese majeste laws that make criticism of the monarchy punishable by up to 15 years in prison.
© Copyright IBTimes 2023. All rights reserved.