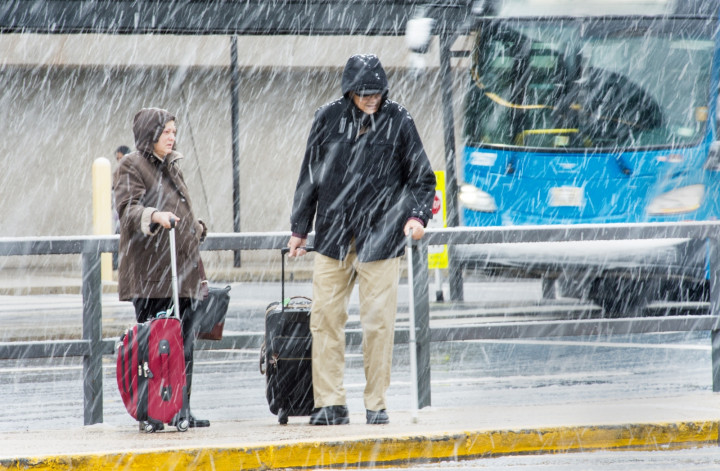 Passengers in the UK have been assured the Thanksgiving travel chaos which hit parts of the East coast of the US has eased and flights have resumed normal service.
Thousands of flights in the US were delayed on the eve of Thanksgiving, one of the busiest days for travel of the year in the country, as a mixture of snow and rain hit the east and north east area.
The most affected airports were Philadelphia, Newark in New Jersey and LaGuardia in New York. In total there were more than 700 flights cancelled and nearly 5,000 flights delayed, according to FlightAware.
Kevin Roth, a meteorologist at The Weather Channel, said the storm had come "at one of the worst possible times, the day before Thanksgiving. It's going to be very, very tricky for anyone planning to travel today."
While FlightAware is reporting there is still some disruption at airports in the US, the number has significantly fallen. By the morning of Thanksgiving, there had been just over 250 delays and 55 cancellations for flights arriving, departing or travelling within the US.
Major airports such as Heathrow, Gatwick and Manchester are also reporting no major disruptions to their scheduled flights, but are advising all passengers to check their status before travelling to the airport.