Theo Walcott believes Arsenal should not be content finishing in the top four of the Premier League every year. The Gunners have qualified for the group stages of the Champions League this season by beating Fenerbahce 5-0 on aggregate. They will join Chelsea, Manchester United and Manchester City in the group stages draw to be held on Thursday evening.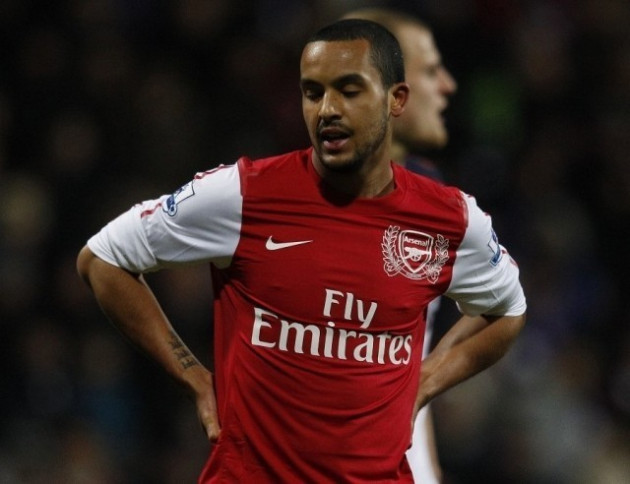 "For a club like this, with the stadium, the support that we have - we have to be that. We don't want to be challenging for that fourth spot anymore. We want to challenge for the Premier League and that's our main goal. We know Arsenal's a massive club and where we need to be. What we need to do is get to the next level and compete a little bit more -- not just getting into the Champions League. The next step is to compete," Walcott explained.
Arsenal have not won a trophy in eight seasons; the last time they did was in 2005, when Patrick Vieira scored the winner in a penalty shootout against Manchester United. And over the years Arsene Wenger has faced considerable criticism for a youth-driven and extremely frugal transfer policy, which has often lead to squads lacking depth and experience.
This summer was supposed to be different though, with chief executive Ivan Gazidis and Wenger confirming that significant transfer funds were in place for high-profile signings. World-class stars like Argentina striker Gonzalo Higuain and Montenegrin Stevan Jovetic were linked to the club but the only new face was France U21 International Yaya Sanogo.
Disturbingly, close rivals Tottenham have spent significantly this summer, with the acquisition of Spain striker Roberto Soldado, Brazilian midfielder Paulinho and Argentine playmaker Erik Lamela, who joins after a £25.8m deal with Serie A club AS Roma, according to the Guardian.
Interestingly, Arsenal and Spurs will face off in the first north London derby of the season and given that it is almost impossible for new faces in Wenger's line-up before Sunday evening, the Premier League fixture will be a good test for Wenger's belief in his squad. Spurs have an almost all-new attacking line-up and midfield, with the introduction of France midfielder Etienne Capoue also to be considered.
Nevertheless, Walcott believes his team mates have nothing to fear from their rivals, despite the lack of new arrivals.
"I feel we're very strong. Everyone may say our squad is very weak and there are not many of us but we bounced back from a disappointing result in the opening game and proved people wrong. They've invested their money well but we don't care who we're playing against," the England winger explained.