The brother of ex-US presidential candidate Bernie Sanders says the Conservative Party peddles the "politics of nastiness" but at least its leader Theresa May is not as bad as Donald Trump.
Larry Sanders is the Green candidate in Oxford East for the 8 June ballot and although educated in the US, has lived in the UK for a good proportion of his adult life.
His brother Bernie missed winning the Democrat ticket for the election won by Trump, despite getting 13 million votes in the primaries. Larry Sanders told the Press Association that his famous brother has helped him on the campaign trail.
"What's very important is he [Bernie] is astonishingly well liked, and I think it's not just because he's causing trouble for Trump, which I think most British people approve of. But I think people recognise that there are similarities.
"Theresa May is not as horrible as Trump, but this politics of nastiness, of making life harder for disabled people, of underfunding the NHS to a drastic degree, no housing for most young people.
"I think people feel that we have gone in the wrong direction and they sometimes wish they had someone like Bernard to stand up for them, I'm trying," he told PA.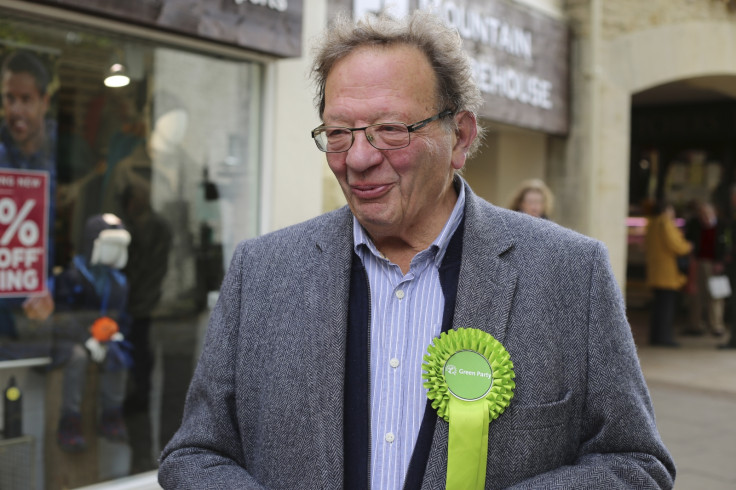 Sanders, who is his party's national spokesman on health and social care, stood for the Greens in Oxford West and Abingdon in 2015 as well as in the Witney by-election after David Cameron stepped down.
While he said it was unlikely to turn green the Oxford East seat held by Labour since 1987, he said he would focus on the concerns people have about health as he speaks about how close the country is to the "demise of the NHS".
In its manifesto, the Greens have pledged to provide free sanitary products to pupils and women in financial need.
The party said it will also decriminalise the sale and purchase of sex and has made commitments to preserve women's healthcare facilities, reinstating sexual health services and ending pay freezes for public sector workers.