A prominent group of Labour supporters is urging leader Jeremy Corbyn not to run candidates in two constituencies that the Greens have the best chance of winning, in an effort to prevent a Conservative landslide.
The group, which includes former Labour policy chief Jon Cruddas, MP Tulip Siddiq and prominent lawyer Helena Kennedy, says the move would prevent a split in the "progressive" vote and lessen the chances of a Tory landslide on 8 June.
The Greens will not stand in Labour-supporting Ealing in West London and Brighton Kemptown to give Corbyn's party a better chance of beating the Tories.
In return, the group wants Labour to stand aside in Brighton Pavilion, and the recently vacated Isle of Wight, where the Greens are best placed to win.
It could give Labour a better chance in 20 other seats where the Green vote was needed, they claimed.
"If Labour were to respond, not only would it be doing the right thing morally, it could unlock further positive moves from the Green party and its supporters in a swath of other seats," the group said in a letter to the Guardian.
Such a strategy would chime with the sentiments expressed by former prime minister Tony Blair who said that Labour voters should try to elect MPs who oppose hard Brexit. But it could lead to a backlash as the party has vowed to stand candidates in every constituency.
Cruddas said the party needed to look at the best way to beat the Tories seat by seat, which would require a "more agile" approach.
"It is the classic progressive dilemma of who to support to maximise the Tory opposition," he said. "Now obviously we support Labour but it is acknowledging what the Greens are trying to do something which is thoughtful."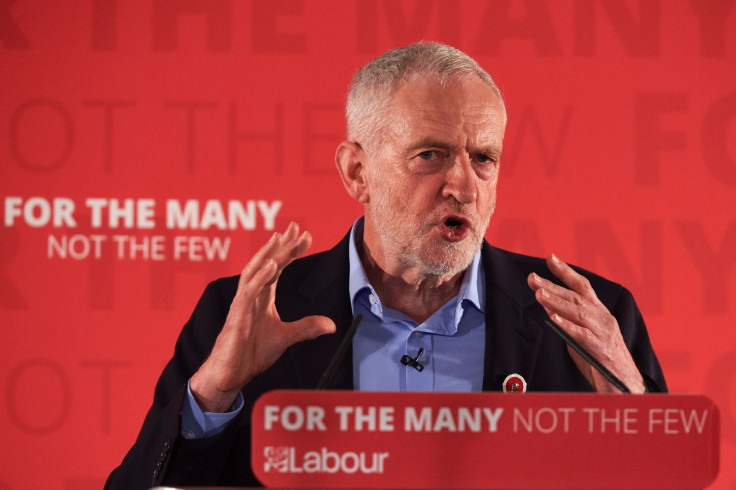 A Conservative spokesman said: "This is proof that Jeremy Corbyn's MPs are already building a coalition of chaos to prop him up in Downing Street. The result would be nonsensical policies that would crash the economy, weaken the union and put Brexit at risk – in contrast to the strong and stable leadership of Theresa May and the Conservatives."
Corbyn vowed on Sunday (30 April) that he would fill a £3bn black hole in school finances in England. He told a head teachers' conference in Telford that the commitment would be paid for via corporation tax.
He said he would reverse the £3bn in cuts between now and 2020. "I believe we are brave enough to do it because I see education as a complete priority and that is what I want to achieve," he explained.
A study by the Policy Network thinktank has found that in the event of a Tory landslide, Labour MPs would be concentrated in major cities.