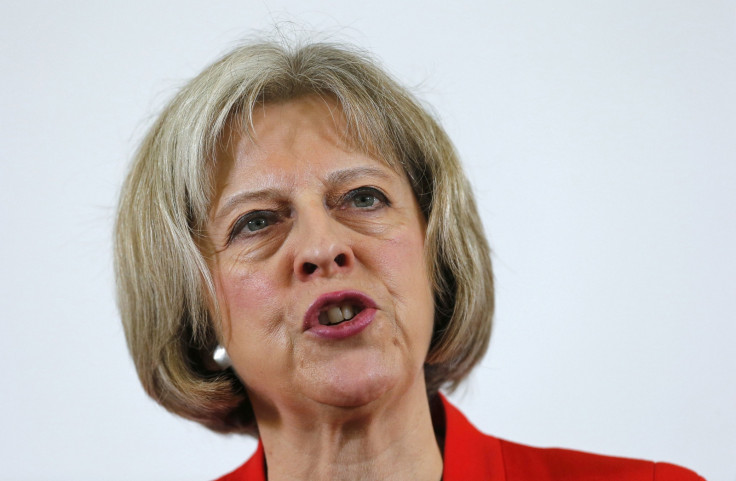 The government's new counter-extremism strategy will enable the security service to confront "twisted ideologies" and tackle violent and non-violent forms of extremism in the UK, the home secretary has argued. Thersea May made the remarks ahead of her major speech in the West Midlands city of Birmingham today.
The top Tory, writing for local paper The Birmingham Mail, also urged local people and communities to help ministers take on "those who spread hatred and intolerance". She added: "This is a generational challenge, which requires all of us to stand together against the extremists. Together, we can defeat those who seek to divide us. Together, we can ensure that every person is able to live their life as they choose and fulfil their potential."
The comments come after three Americans and a Briton were able to overpower a suspected radical Islamist terrorist on a Paris-bound train on 21 August. Spencer Stone, Alek Skarlatos, Anthony Sadler and Chris Norman were awarded France's highest honour, the Legion d'honneur, by President Francois Hollande after the attack.
The alleged assailant, Moroccan Ayoub El-Khazzani, was known to French authorities and the 25-year-old is suspected of carrying an automatic weapon, a handgun and a knife. The incident was the latest bout of radical Islamic terrorism to hit the West.
In June, thirty British tourists were murdered when terrorists attacked beach resorts in Sousse, Tunisia. The assault came after 21 people were killed at Bardo Museum in Tunis when Islamic State (Isis) linked terrorists stormed the tourist hot-spot.
The UK's threat level from international terrorism has been "severe" since 29 August 2014 and the Queen recently faced a direct terrorist plot from Isis during the commemorations to mark the 70th anniversary of VJ Day, according to The Mail on Sunday.