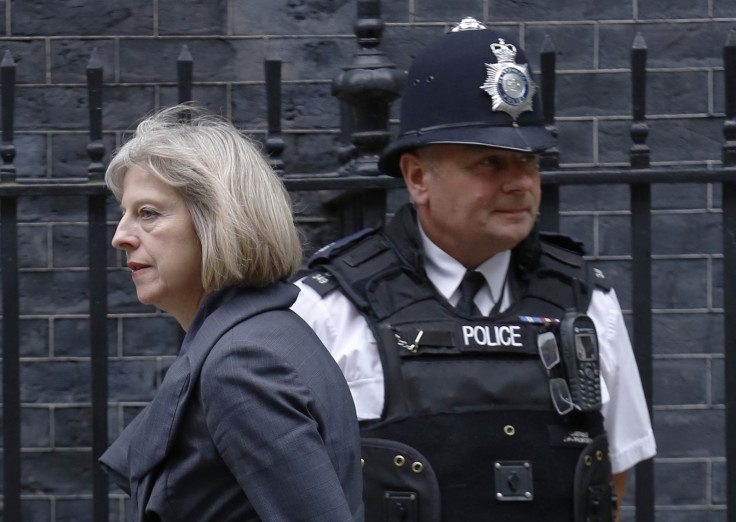 In a move to increase public confidence in the police, Home Secretary Theresa May is expected later this afternoon (23 July) to launch an independent review of deaths in police custody.
The speech, which will be delivered in south London, is expected to touch on some of the "most emotive issues in the police's relationship with the communities it serves and follows five years of barely concealed running warfare between ministers and the police under the Conservative –led coalition", The Guardian reports.
In a speech in 2014 at the conference of the Police Federation which represents rank-and-file officers, May had said that abuses by police officers had damaged the bedrock of British law enforcement – policing by public consent.
The review of deaths in custody will look into the restraint methods used by officers and how such incidents are investigated following sustained criticism of the Independent Police Complaints Commission from families.
It will also assess whether police officers properly understand mental health issues, the availability of appropriate healthcare and suicides in the first 48 hours of detention.
It will also examine how to offer alternative places for those with mental health issues, to ensure they do not end up in police cells with officers acting as a service of last resort because there is no other service available.
May notes in her speech that while police custody is a place where dangerous and difficult criminals are rightly locked up, it is also a place where "all too often vulnerable people, often those with mental health problems, are taken because there is no other place to go."
In extracts released ahead of her speech, May will say: "In my time as home secretary, I have been struck by the pain and suffering of families still looking for answers, who have encountered not compassion and redress from the authorities, but what they feel as evasiveness and obstruction.
"I have also heard first-hand the frustration of police officers and staff, whose mission it is to help people but whose training and procedures can end up causing bureaucracy and delay."
She says that no one, least of all the police, wants such incidents to happen and "I know everyone involved takes steps to avoid them.
"But when such incidents do occur, every single one represents a failure – and has the potential to undermine dramatically the relationship between the public and the public."
Custody deaths of Sean Rigg and Olaseni Lewis
May is understood to have held several meetings with the families of two men – Sean Rigg and Olaseni Lewis – who died while in police custody in 2008 and 2018 respectively. The families are yet to receive full answers despite years of legal action, The Guardian says.
In 2012, a review found that the commission had committed a series of blunders in its investigation into the death of mentally ill Riggs, who was detained at the Brixton police station.
In 2010, allegations that the commission had failed to properly investigate the death of another mentally ill man, Lewis, which led to the High Court quashing the watchdog's initial findings, BBC reported.
Ajibola Lewis, the mother of Olaseni, said her family had not been consulted over the review, saying: "We are surprised that the proposed review, its purpose and its scope is being announced without any prior consultation with us or other families in our position.
"We find deep seated and repeated failures on the part of all the agencies of the state whom we look to take responsibility to investigate and prevent such deaths ..." she added, according to The Guardian.
Deborah Coles of Inquest, which offers support to those who have lost loved ones during detention or contact with state agencies said: "It is too early to tell if this is more about a public relations exercise than a real attempt to bring about effective systemic change and the necessary accountability of police officers.