Thieves steal giant gold Canada coin worth $4m from Berlin museum
Coin is made out of pure gold and weighs about 100 kilos.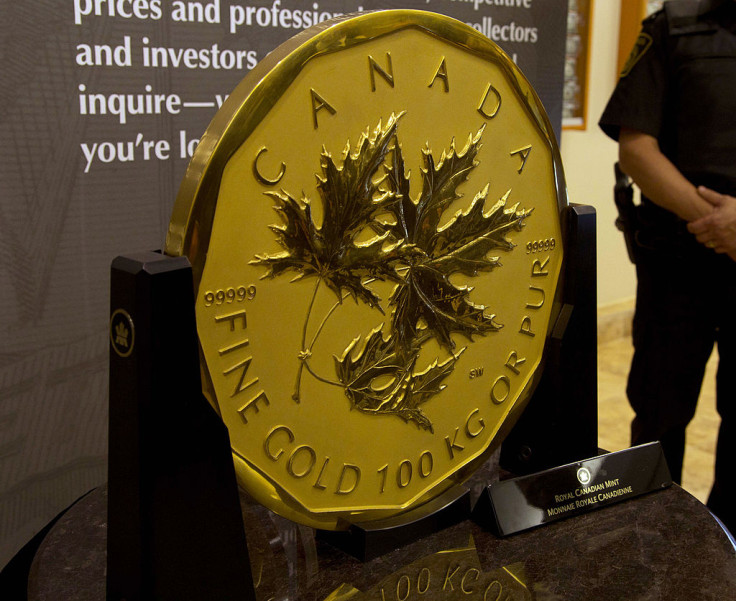 A giant gold coin, featuring the Queen's image, worth $4m (£3.2m) has been stolen from a museum in Berlin.
The Canadian coin, nicknamed "The Big Maple Leaf", was taken during the night from the Bode Museum in the German capital.
The coin is made out of pure gold, weighs about 100 kilos and has a face value of some $1m. However given the high purity of the gold used the make the coin, its value is much higher at today's price for gold bullion.
The museum said on its website that the coin was issued by the Royal Canadian Mint in 2007 and that it was featured in the Guinness Book of Records for its "unmatched" degree of purity. It has a diameter of 53cm and is 3cm thick, with a picture of Canadian head of state Queen Elizabeth II on one side, and the Canadian maple leaf on the reverse.
The theft is believed to have taken place at around 3.30 am, with the thieves entering the museum undetected through a window. They may have used a ladder.
"Based on the information we have so far we believe that the thief, maybe thieves, broke open a window in the back of the museum next to the railway tracks," police spokesman Winfrid Wenzel told Reuters. "They then managed to enter the building and went to the coin exhibition."
The Bode Museum has one of the largest coin collections in the world, with more than 540,000 items.
© Copyright IBTimes 2023. All rights reserved.