An American University has been forced to apologise after telling students masturbation is a useful method for preventing sex attacks. The Rochester Institute of Technology illustrated the point with an image of Roo, a Winnie the Pooh character.
A picture of the fictional kangaroo was accompanied with an explanation the acronym: "Think of Roo – Rub One Out."
The slide featured in a seminar about social and personal behaviours addressed to freshmen at the New York campus.
"Self-gratification can prevent sexual assault," it concluded, much to the dismay of some students attending.
Although the advice formed part of a wider discussion about measures to prevent rape and sexual assault, many were offended by the mere suggestion that pleasuring oneself could be seen as a solution to the crime.
"Students need accurate information that explains that sexual violence is a serious crime," Annie E. Clark, co-founder of End Rape on Campus, told The Cut.
"They need to know that if they choose to commit this crime there will be consequences. This solution of masturbation that the school presented is overly simplistic, and not helpful, and not accurate," she added.
RIT President David Munson apologised for any offence caused but insisted that the institution would not shirk from addressing the various interpersonal issues facing young people today.
"It is essential that universities engage in conversations with our students on personal responsibility and sexual behavior. In fact, it is so important that we are mandated to develop and implement educational programs on these subjects, which we include in our new student orientation," he said.
A majority of students found the slide amusing rather than offensive. There are reports that one even went so far as to make an app, which says "Roo" whenever a button is pressed.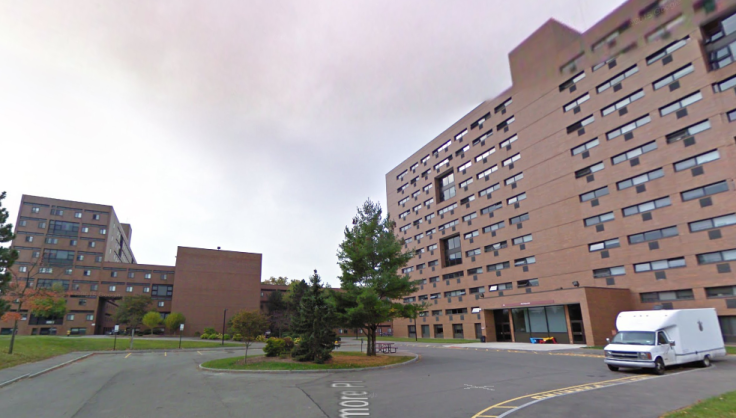 RIT remain unapologetic for trying to tackle issues around sexual abuse. Women aged 18-24 at college are three times more likely to be victims of sexual violence than the rest of the population, according to RAINN, an action group.
"Unfortunately, one slide, out of 77, taken out of context, has sparked controversy, mainly on social media surrounding the entire program," said Senior Vice-President for Student Affairs Sandra S. Johnson.
"The overarching goal was to increase awareness and promote discussion about the ways we together can prevent instances of sexual misconduct on our campus," she said.
The seminar, titled "Alcohol and Chill", also included a slide , which read "A moment of your time: Do not masturbate on cam with strangers," according to pictures shared on Twitter.