A father and his two-year-old son are both dead after a tragic chain of events, which started when the toddler picked up a loaded gun and killed himself with a shot to the head. His traumatised dad then turned the same weapon on himself, leaving his wife a widow and a bereaved mother.
Columbia Police rushed to a home in Truax Lane on Wednesday (6 September) morning after Kyree Myers's mother reported that her son had shot himself with a gun he had found inside the family home.
When officers entered the home they were confronted with Kyree's father Keon holding a gun to his own head and threatening to pull the trigger. Kyree was already severely injured.
Police pleaded with Keon, 38, to drop the weapon but he would not. After a heated exchange, he shot himself.
Both father and son were rushed to hospital with severe injuries by emergency medical services. Neither of them survived.
Following autopsies and preliminary investigations, Columbia Police and the local coroner have jointly announced they believe the boy took his own life accidentally with a gun that was kept loaded in the home. His father then used the same weapon to kill himself.
Chief Chris Holbrook said: "Our hearts are heavy at the tremendous loss of life. We have victim advocates assigned to the case to assist the family during this difficult time.
"This experience has also been emotionally trying for responding officers. They will participate in a debriefing to discuss the incident and receive further support as needed."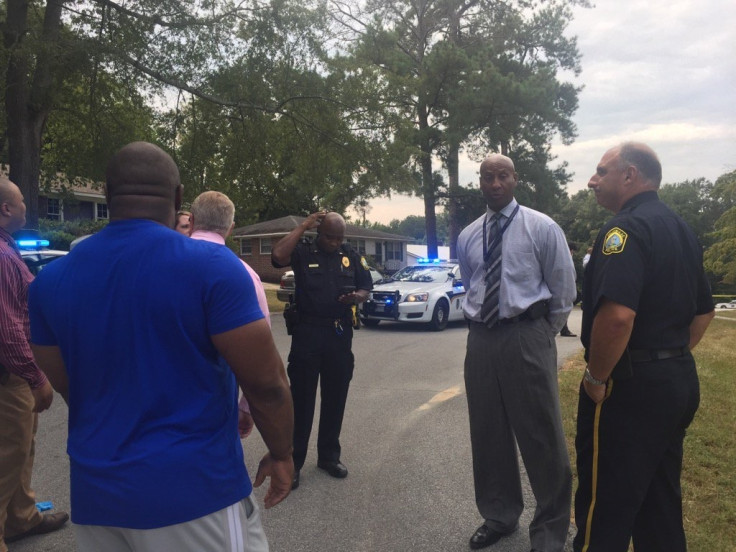 In 2016 there were 671 children aged 11 and under killed or injured by guns in the US, according to the Gun Violence Archive.
Data provided by the Archive also shows that four minors in the US have been injured by guns in the two days since the tragedy at the Myers home.
Earlier this year, an Atlanta 9-year-old came home from school, got hold of a gun and shot himself.
In a statement, Columbia Police said they were "working with the Bureau of Alcohol, Tobacco, Firearms and Explosives to determine the gun's origin and ownership".