After fighting the Nazis and their evil counterparts in the Crisis On Earth-X crossover episode, The Flash season 4 returns to the regular standalone series as the focus shifts from Nazis to facing the new villain, The Thinker (played by Neil Sandilands), in its mid-season finale chapter.
Here is all you need to know about The Flash season 4 episode 9 [Warning: Spoilers ahead]
1. The mid-season finale episode is titled Don't Run and will air on Tuesday, 5 December, at 8 pm EST on The CW Network. In the chapter, Team Flash and the newlyweds Barry Allen and Iris West are all set to celebrate Christmas together in S.T.A.R. Labs, but things will obviously not go according to plan.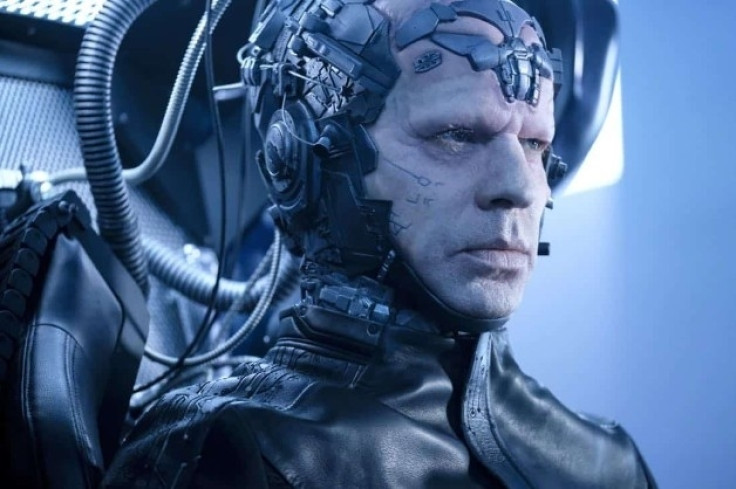 2. The episode will also see Barry thrown into yet another challenge by The Thinker aka Clifford DeVoe and his partner The Mechanic, who kidnaps the Speedster. Judging by the promo, Barry seems to be trapped in a room which is a speedster-proof prison and Iris will face a big challenge to save her husband.
Barry asks DeVoe, "I am here for a reason. Why?". The villain responds by saying, "The lesson for today is – there are no happy endings."
3. Cisco Ramone's life may be in danger. In the promo, we see the Vibe suddenly becoming unconscious near a Christmas tree and Iris rushing to help him. Barry looks at all this via The Thinker's secret camera and is clearly not happy about it. "If you put a hand on him [Cisco]..." The trailer ends with The Thinker pushing a button on his chair that seems to do destroy something as a desperate Barry tries to stop him.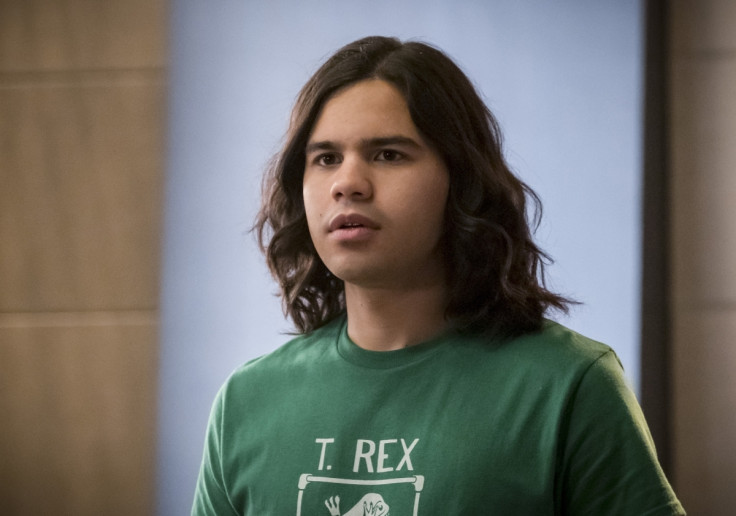 4. Actress Katie Sackhoff returns as Amunet in episode 9, and this does not bode well for Caitlin Snow aka Killer Frost. According to the synopsis, Amunet will kidnap Caitlin and ask her to perform a tricky medical task with the warning that if she failed, death is a certainty.
Sackhoff previously spoke to ComicBook and teased her character's plan for Snow. "I think, in all honesty, what Amunet wants is Caitlin's muscle. She's said as much. She wants her to be her partner. She thinks that together, the sum of the parts is greater than them separately. And I think that Amunet has a lot of respect for Caitlin, or for Killer Frost."
Further teasing a big scene in the mid-season finale, she continued, "There's a scene coming up in episode nine where she says as much. She really, sort of, has this intense admiration of who Killer Frost is, and more so Caitlin, actually. And I think that Amunet, ultimately, like I said, she's a businesswoman, and I think she sees opportunity and money there."
5. Here is the full synopsis of the mid-season finale episode:
Amunet (guest star Katie Sackhoff) kidnaps Caitlin (Danielle Panabaker) and puts meta-dampener handcuffs on her to keep her from turning into Killer Frost. Amunet tells Caitlin she needs her to perform a tricky medical task, and if Caitlin fails, Amunet will kill her. Meanwhile, The Thinker (guest star Neil Sandilands) traps The Flash (Grant Gustin) in a speedster-proof prison. With the clock ticking, The Team doesn't have the time or resources to track both Caitlin and Barry, so Iris (Candice Patton) is forced to choose who to save.