This Clothing Brand Knows Sustainable Style with a Spanish Flair
BRAVA stands out as an open-minded and curious clothing label that goes beyond the ordinary
This article uses affiliate links, which means if you purchase products through these links, we may earn a commission. Click here to see our
T&C
. For licensing please click
here
.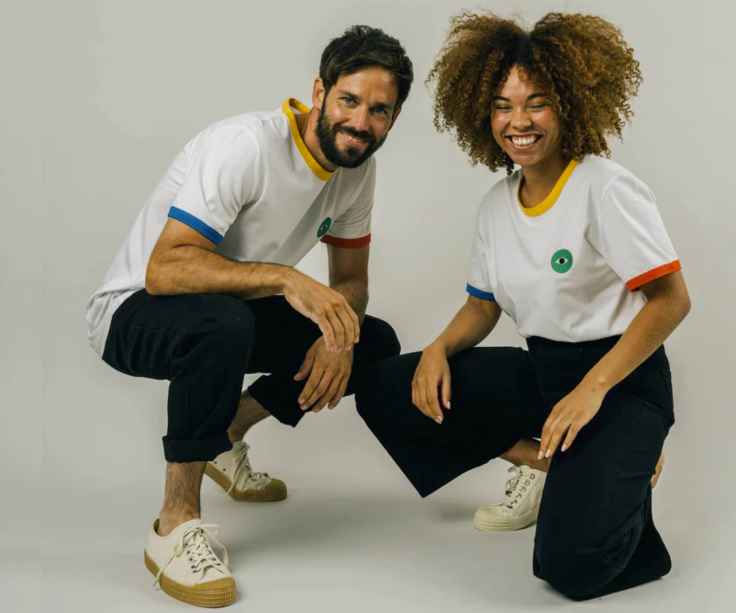 Research has shown that in 2023, 95 per cent of major fashion brands have not provided clear and transparent information about their initiatives to shift towards more sustainable and ethical practices, including fair and equitable treatment for all stakeholders involved.
Such a lack of transparency obscures the approach these brands intend to take in addressing the needs and concerns of their workers.
But some labels are changing all that.
Spanish clothing brand BRAVA creates pieces made from organic cotton and ECOVERO™ viscose, which is produced from sustainably managed wood sources. Without harmful chemicals, the brand makes minimal environmental impact with its eco-conscious practices.
BRAVA's commitment also extends beyond its choice of materials. It works closely with manufacturing partners to ensure fair working conditions for the people who bring their designs to life.
This has earned the company a B-Corp certification that speaks of their goal to meet higher standards of social and environmental responsibility. By making sure each piece that they produce is made by individuals who are paid fair wages while working in safe facilities, they continue to lead the way in sustainable fashion.
Take your pick from these Barcelona-based company's chic ensembles!
---
---
---
---
---
---
---
---
---
Your stylish sustainable shift begins today
Clothing labels championing organic materials and fair labour practices are leading the way in sustainable fashion, merging environmental consciousness with trendsetting designs. As consumers become more conscious of their impact, brands that priorities worker welfare with high-end design will be the standard in the industry.
With BRAVA, anyone can be fashionable while being eco-friendly and socially responsible.