This double-cancer survivor beat PTSD with the aid of a travel 'anti-bucket list'
Greig Trout speaks to IBTimes UK about his around-the-world adventure that helped him beat PTSD.
With 1 in 4 people suffering from mental health issues at some point in their lives, breaking the stigma around the subject is imperative.
Mental Health Awareness Week (8-14 May) enables people to view it from a different angle and yet societally, for men in particular, it is still a taboo topic of discussion.
Greig Trout is smiley, happy and confident and there are no signs to suggest his life has been anything but an easy ride.
However, Trout is a double-cancer survivor, first diagnosed at aged seven with a stage-four Wilms tumour and again at 30, this time with stage-two bowel cancer. Although he fully recovered from both cancers, the psychological effects and fear of cancer returning was what really took its toll on Greig and he suffered severe Post Traumatic Stress Disorder (PTSD).
Trout tells IBTimes UK: "Instead of feeling euphoric and happy that I'd survived, I was just gripped by anxiety. I couldn't think about anything else other than cancer, and that lead me to worry about everything basically. I suffered from insomnia, and developed eczema on my face and body and was later diagnosed with post traumatic stress disorder, which was something that I'd only ever associated with war veterans".
After splitting from his partner, Trout was spurred on to do something he had always wanted to; travel the world. One year later, he took off on his 'anti-bucket list' adventure. To raise awareness for mental health and give others hope – he documented his journey on his website 101 Things to do When You Survive.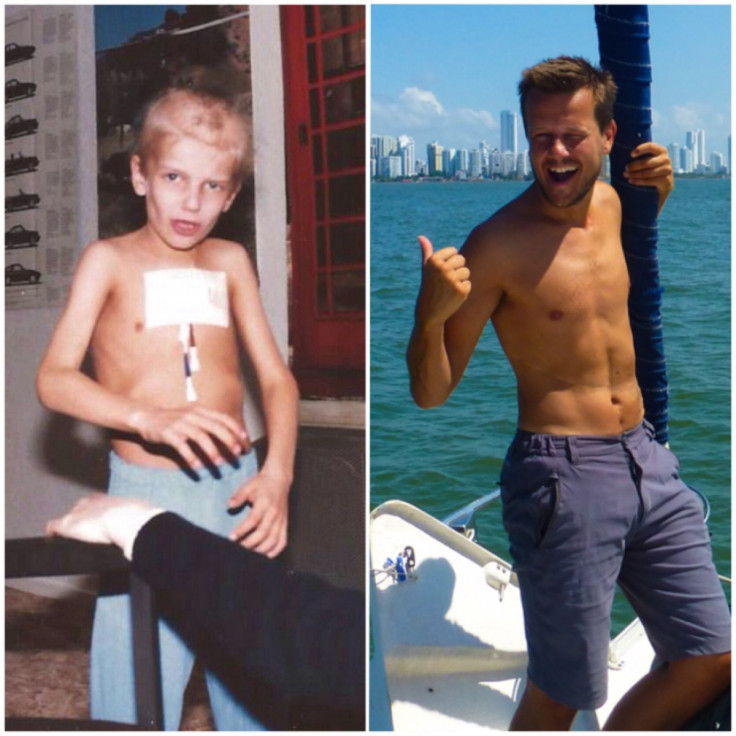 "I thought I could try and raise awareness about the psychological impact cancer has but also just inspire some hope in people. Instead of thinking about things to do before you die, or anything like that, it was things people were excited about for the future."
Trout claims that trying to have a positive mindset can be one of the best things to help combat mental health:
"In that year leading up to my trip, just visualising doing this and seeing my future as a positive happier place, it had the most incredible effect. And I found after a few months of deciding what I wanted to do I started to sleep again, my skin cleared up, I was back to being a happier more optimistic person."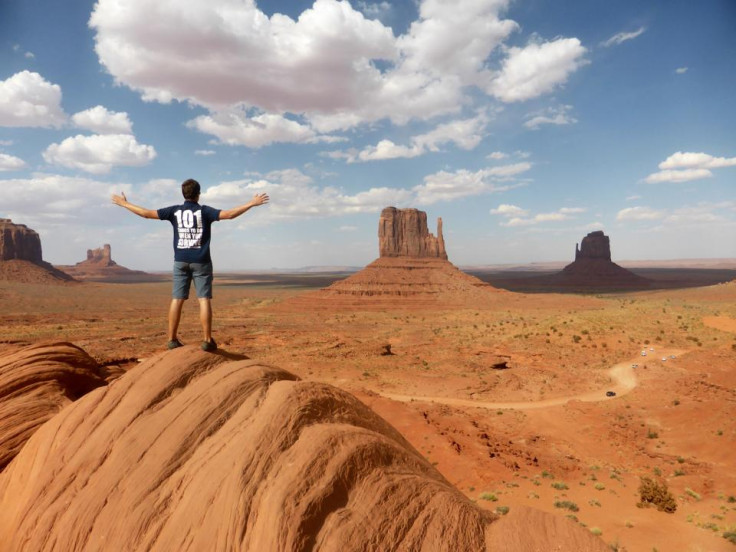 At the start of 2017, Prince Harry opened up about his battle with depression following the death of his late mother Princess Diana. Trout thinks public figures and celebrities normalising mental health is a really crucial step, and that it was one of the things that even got him through.
"I remember I was in a doctor's office, before I'd thought of travelling and I remember picking up a magazine, and it was an article about Kylie Minogue who'd experienced breast cancer. in it she said there wasn't a day that went by where she didn't think about having cancer and at that time that made me feel so much better, just to know someone you think has the perfect life and all this support around them [feels this way] that made me feel better."
Trout has now completed his list which includes inspiring blog posts of his adventures such as: sailing from Panama to New Zealand, learning to tango, skydiving and – finally, which eh achieved in April this year –having a family of his own - something he never thought possible after chemotherapy.
If you think you are experiencing symptoms of a common mental health disorder, you can use this self-diagnosis questionnaire or speak to your local GP.
© Copyright IBTimes 2023. All rights reserved.