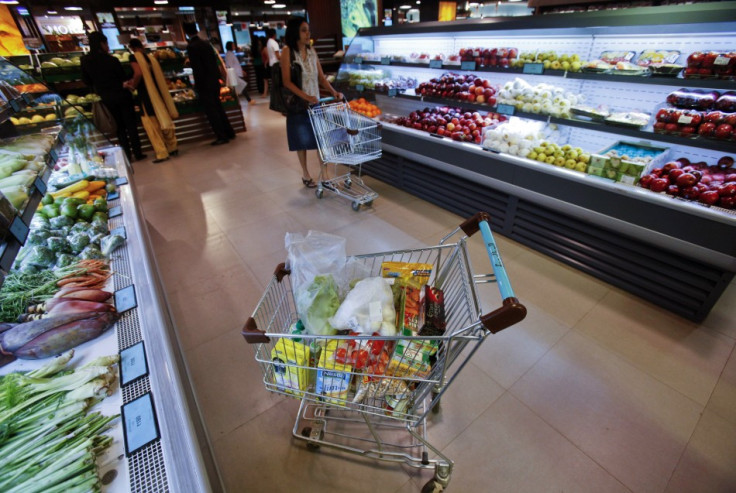 Researchers from the Department of Chemistry and Biomolecular Science of Clarkson University have created a low-cost paper-based sensor that can tell if your food is still safe to eat.
The sensors, which are designed to be placed directly on food, change colour when they come in contact with "reactive oxygen species" that food products accumulate as they start going bad.
Silvana Andreescu, the lead researcher on the project, said that her sensors can detect various forms of food spoilage. The sensors can also spot ochratoxin, a fungal toxin found in common food. And according to Andreescu, the research is expected to also extend toward the spotting of E. Coli and Salmonella.
"My lab has built a versatile sensing platform that incorporates all the needed reagents for detection in a piece of paper. At the same time, it is adaptable to different targets, including food contaminants, antioxidants and free radicals that indicate spoilage," Andreescu said.
The sensors are also being used to test the authenticity of antioxidants in tea and wine.
While this tech has been created for food and testing its freshness, reports also indicate that a similar kind of sensor can be used in cosmetics as well as medicine.
According to Andreescu, her approach to sensors is different in that the nanostructures she uses can catch and bind to compounds that need be tested. She does not use channel- based systems where chemicals are guided toward dissolved substances as is the current way to test food contaminants.
All reagents – chemicals used in analysis – are incorporated directly into paper, so it will not require anything apart from a sample to test and display results.
This technology was presented at the American Chemical Society and is reported to be in its infancy, but has the potential to be used in food packaging and research in remote locations, in future, notes the report.