Thor 3: Chris Hemsworth teases 'big and little changes' in a behind-the-sets image
Filming has begun in Australia and the movie is set to premiere in November 2017.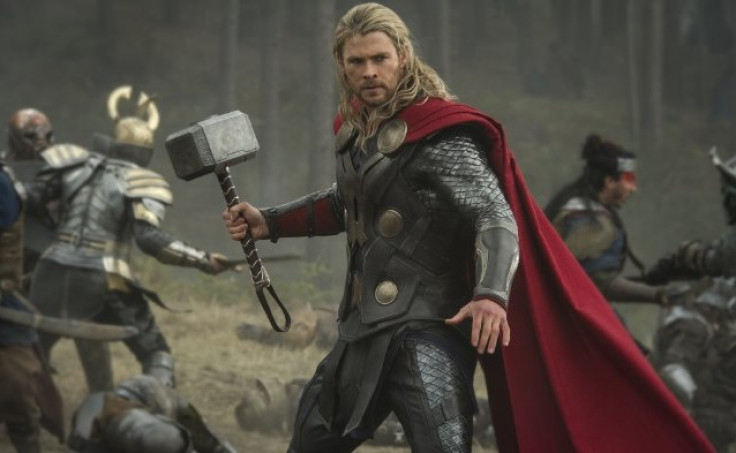 Chris Hemsworth is back filming Thor: Ragnarok, and teased fans with a behind the sets image of his hammer. Hemsworth will reprise his role of the God of Thunder for the upcoming Marvel movie.
The 32-year-old actor took to Instagram and posted an image of a regular tool kit hammer, and promised some "big and little changes" for the Norse god. He captioned the image, "#Thor3, expect big and little changes."
Previously, the Australian actor had announced that Thor 3 had started filming via a video with a caption that read, "Thor 3 has begun #wheresmyhammer #thor3 #rollercoastersrock"
Mark Ruffalo who is set to reprise his Hulk character for Thor 3, teased massive action sequences between Bruce Banner and the God of Thunder. Ruffalo told Entertainment Tonight, "It's an intergalactic buddy road movie with Banner and Thor. I think it will be smashing. You'll see a lot more Hulk and I think it'll" – he was cut in by co-star Woody Harrelson who asked if the Hulk will be even "Hulk-ier this time around." To which Ruffalo replied, "The Hulk gets Hulk-ier. The Hulk Hulks out. Hulk-ier and bigger."
The Now You See Me 2 actor also had some choice words with which to describe Cate Blanchett's character Hela. "She plays the worst of the worst. So evil. She is going to kill us. It's such a great part she gets to play," the 43-year-old actor shared.
The cast of Thor: Ragnarok includes Cate Blanchett as Hela, a powerful sorceress and ruler of the realm of the dead. Tessa Thompson plays Valkyrie, a warrior woman from Valhalla and Karl Urban takes on the role of villain Skurge. Jurassic Park alum Jeff Goldblum joins the Marvel movie as The Grandmaster, one of the oldest living beings in the universe who enjoys a variety of games.
Tom Hiddleston will reprise his role as trickster Loki, Idris Elba as Heimdall and Anthony Hopkins as Odin. Thor: Ragnarok is currently filming in Australia and is scheduled to hit theatres on 3 November 2017.
© Copyright IBTimes 2023. All rights reserved.