Looks like Thor will have a new leading lady in the third solo movie titled Thor: Ragnarok.
As per previous reports, Natalie Portman's character Jane Foster, who was Thor's love interest in the first two movies, will not feature in Avengers: Age of Ultron, suggesting that she and the God of Thunder are no longer together.
According to Unleash the Fanboy, this latest development will be revealed in a scene in Avengers 2.
"In one scene at the Avengers Tower, Thor can be found sulking at the bar. This is where it was revealed that the Asgard god is no longer with Jane because of her budding relationship with Richard who was first seen in Thor: The Dark World." (via KDramaStars)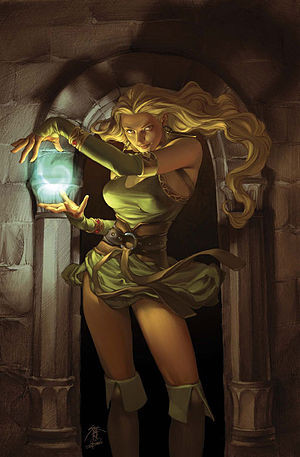 And now, latest reports speculate that Thor 3 will feature one of the most notable characters in the Marvel comic book series - a female character called Amora the Enchantress.
"Rumour has it that Thor will be fighting alongside the Enchantress," states KDramaStars.
"She's sort of Thor's Catwoman - sometimes a villain, sometimes a love interest. Let's throw her into the mix as a Loki lieutenant. Maybe, after a couple of years of relative tranquility, Jane gets suspicious that Thor has returned to his old wild-child ways," said ET Weekly's Darren Franich.
It was also reported earlier that Avengers 2: Age of Ultron post credits clip will lead directly to the new Thor movie, acting as the film's first teaser. Maybe introducing Amora in that scene would be the best way to introduce her character to the audience.
Thor 3: Ragnarok is slated for release on 28 July, 2017, while Avengers: Age of Ultron will open on 1 May, 2015.