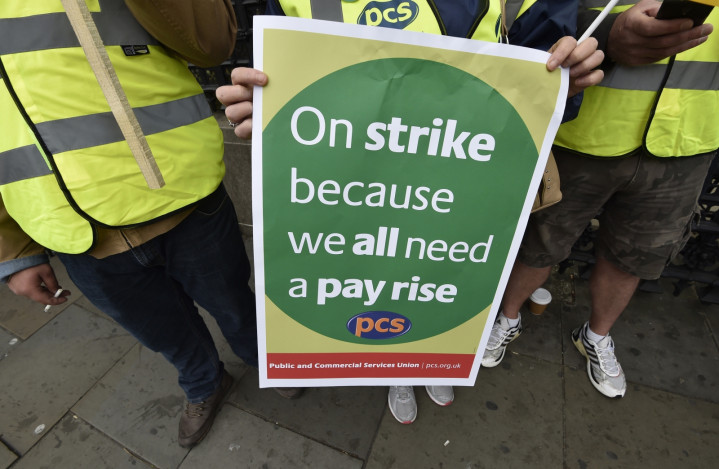 Thousands of civil servants, including museum, airport and court staff, across the UK are striking for 24-hours in a row over pay.
The Public and Commercial Services union (PCS), the UK's largest civil service trade union, said it expected 250,000 workers to walk-out.
The move is in protest against the government's decision to freeze public sector pay rises at 1% and increase pension contributions since it came to power in May 2010.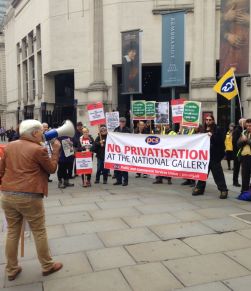 The union said the decision means its members will be hit by a 20% cut in their incomes by 2015.
"It is completely unacceptable that people's pay has fallen since the Coalition Government came to power in 2010," Mark Serwotka, the general secretary of the PCS said.
"Our action this week demands an end to these cuts that are slashing the public servants' living standards at the same time as millionaires are handed tax cuts and tens of billions of pounds is stolen from our public finances every year through tax evasion,"
But the government attacked the PCS for being "irresponsible" and claimed the pay freeze was a "tough decision" needed to tackle the budget deficit.
"The irresponsible leadership of the PCS union has a weak and outdated mandate for today's strikes," a spokesperson from the Cabinet Office said.
"As part of our long-term economic plan, this Government is taking tough decisions to address the budget deficit we inherited after the 2010 general election.
"One was to introduce pay restraint in the public sector, while protecting the lowest paid.
"Pay restraint protects public sector jobs, supports high-quality public services and helps keep the UK's finances back on track."
The action comes after thousands of NHS employees walked out of work for four hours on 13 October.
Controversy Still Follows Rembrandt
IBTimes UK visited Trafalgar Square in London where some of the PCS union members were protesting outside of The National Gallery.
The art museum has launched a new exhibition on the late works of Rembrandt van Rijn, the Dutch painter and etcher.
Rembrandt's later life was turbulent and marked with controversy.
It seems that controversy still follows him today as PCS members outside of the gallery railed against the government's reforms.
"We can't really live on the pay that the Prime Minister David Cameron is offering us," said Nigel Green, a PCS member.
"Tens of millions of pounds of tax is not collected every year because the government has made cuts. The money is there to have decent public services."