Thousands of people have taken to the streets of Mexico City in protest against President Enrique Pena Nieto's decision to raise fuel prices, despite his pledge to contain them.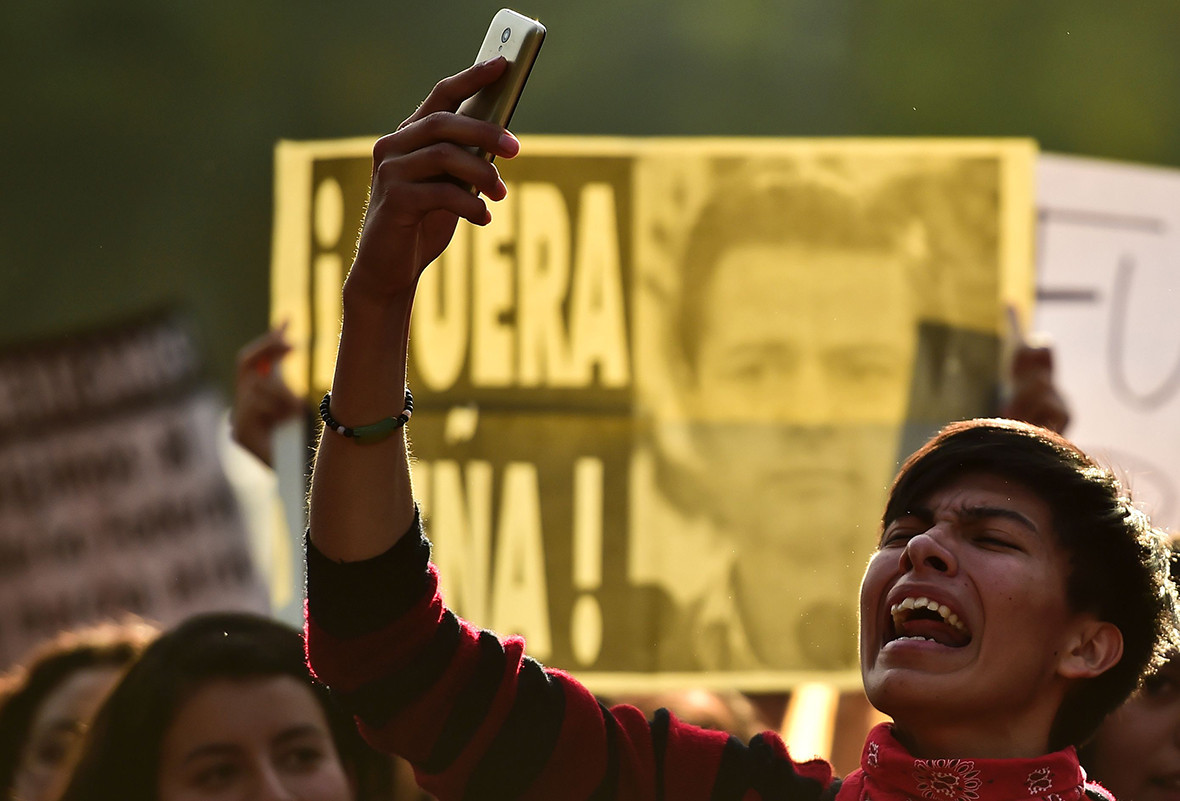 The Mexican government hiked the price of gasoline by 14 to 20 percent on 1 January, sparking outrage among civilians throughout the country. Since the price hike was announced, demonstrators have blocked roads and gas stations, while thousands held posters demanding Pena Nieto to leave office.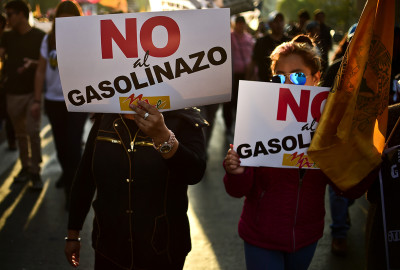 On Monday (9 January) people took part in a peaceful march towards Mexico City's iconic Angel of Independence, although many demonstrators anger has not subsided. Speaking to Reuters, activist Saul Sanchez Perez said that the raised prices will lead to many becoming worse off. "We have come to protest the gas price hikes and against this government that has come to make all the people, all the Mexican workers, poorer. They have come with their structural reforms just to try to make the country poorer. That is why we are here, organised and protesting in a peaceful manner,"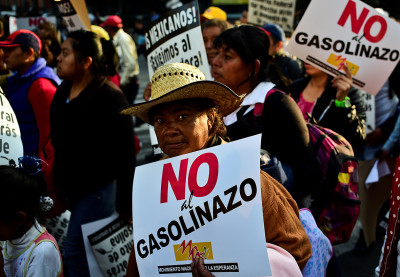 Many Mexicans have expressed concern that the hike in fuel will cause subsequent increases in the price of food, public transport and all good requiring transportation. The issue has caused widespread outrage; Mexico is already facing a slumping currency, rising inflation along with economic threats from US President-elect Donald Trump.
In response to the protests, Pena Nieto announced that his government, businesses and union leaders are pledging to keep the price of staple goods stable, cut salaries of senior government officials by 10 percent and encourage capital repatriation.