Thousands Protest Against Hungary's Internet Tax Law
Campaigners say law to charge for data usage is anti-democratic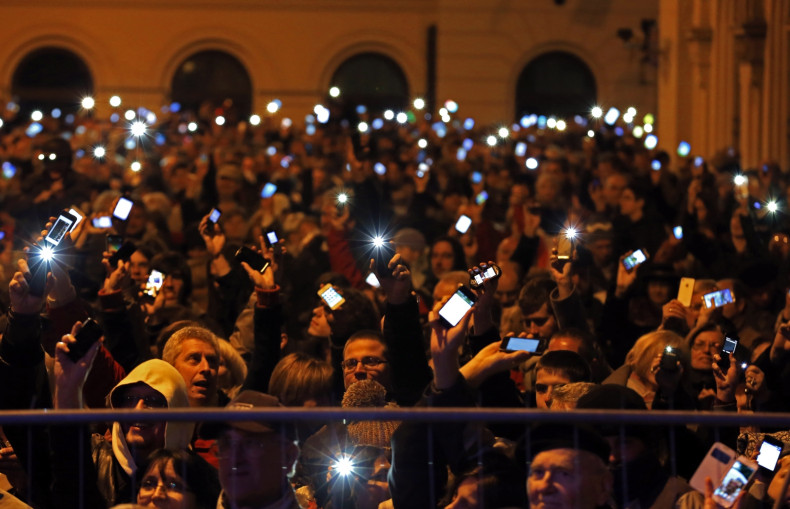 Thousands of people have held protests in the Hungarian capital Budapest over a proposed law to impose a tax on internet use.
The massive rally took place outside the offices of the economy ministry, where demonstrators held their mobile phones in the air. Some protesters also launched old computers at the offices of the ruling party Fidesz.
Prime minister Viktor Orban's government had submitted the draft tax bill to parliament on Tuesday. The government has been accused of passing anti-democratic legislation while in office.
The draft law would effectively place a charge of 150 forints ($0.60, £0.40, €0.50) for each gigabyte of data used. It would also allow companies to offset corporate income tax against the new levy.
"The move… follows a wave of alarming anti-democratic measures by Orban that is pushing Hungary even further adrift from Europe," the event organisers said in a statement.
"The measure would impede equal access to the internet, deepening the digital divide between Hungary's lower economic groups, and limiting internet access for cash-poor schools and universities," the statement said.
The organisers of the rally, which was arranged by a Facebook group, gave the government 48 hours to withdraw the legislation. There wold be another mass protest on Tuesday if its demands were not met, it said.
Ruling party Fidesz said in a statement that it would submit an amendment to the legislation in parliament which would cap the amount paid in a single month to 700 forints.