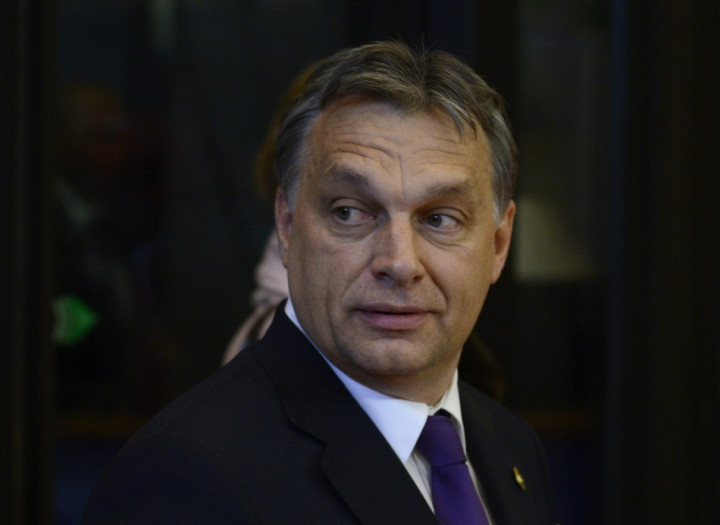 Privately owned media outlets in Hungary have held a blackout in protest over proposed tax regulations which would hit ad revenue with a 40% tax.
Television stations went blank, radio broadcasts were silent and websites stopped working for 15 minutes on the evening of 5 June. Even newspapers planned to lead with blank front covers to show their opposition to the proposals.
More than 60 companies took part in the protest against the tax complaining that the new bill could potentially cripple the industry in the eastern European country and strengthen the government's control of the media.
Prime minister Viktor Orban and his government are in the process of passing a series of taxes against industries dominated by foreign firms, such as energy, telecommunications, banking and retail.
Major companies such as Google and Facebook could also fall foul of the new legislation, according to Laszlo Simon, an MP from the reigning Fidesz party.
The protest was organised by the Hungarian Advertising Association, which said that the bill could put media and advertising companies out of business.
"For every 10 forints (£0.02, €0.03, $0.04) spent on advertising, an estimated 47 forints go into Hungary's economy," Zsolt Urban, president of association, told AFP.
"The tax revenue that will be brought in is insignificant in terms of the overall state budget, and will be dwarfed by the negative impact on GDP."
The Hungarian Advertising Association expects the tax to yield almost 7 billion forints per annum.
"Everyone should pay their fair share, including the media," was Janos Lazar's, chief of staff to Orban, reaction to the protest.