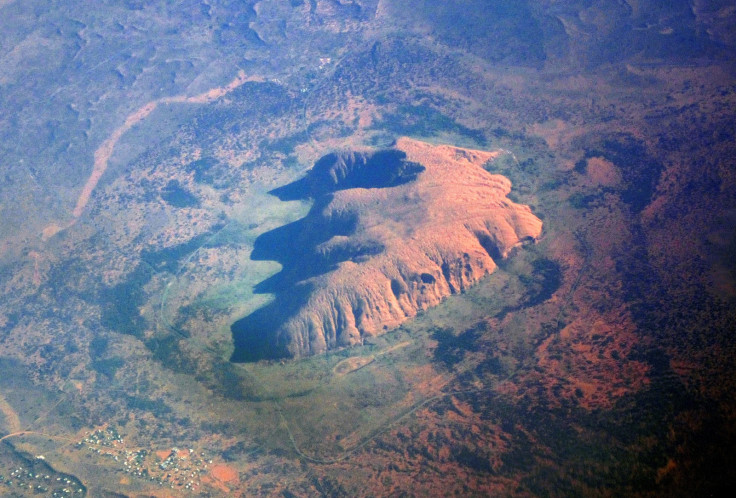 Three Australians trapped on the country's iconic Uluru have been rescued in the early hours of Tuesday (20 September) following an extensive rescue operation. The Northern Territory emergency services team reached the men via helicopter and ensured their safety.
According to reports, the three men, all aged 23, started off their adventurous journey on Monday. However, after climbing the 863m rock, they got trapped in a gap in the stone after straying off a pathway. It took around 11 hours for the volunteers from the Northern Territory Police, Fire and Emergency Services (NT PFES) to abseil the men down one by one.
The emergency services body announced that the men had "safely landed" about 3.30am on Tuesday. "It is huge effort for the NTES volunteers. Its wear and tear on equipment and it does cost a lot of money.
"They were all quite hungry but they were fine, they had sufficient water with them and weren't dehydrated," a spokesperson for NTES said.
Although, climbing the site — officially known as Ayers Rock — is not prohibited, the Anangu people who are traditional owners of the rock request visitors not to do so. The rock is a sacred place for the locals and they urge people to respect their law and culture by not venturing onto the sacred site.
People on social media criticised the men for ignoring the advice against climbing the rock.
In April, the chief minister of the Northern Territory, Adam Giles, came out in support of climbers. Giles had said, "I believe that we should explore the idea of creating a climb with stringent safety conditions and rules enforcing spiritual respect that will be endorsed, supported and even managed by the local Aboriginal community. The benefits would be obvious."