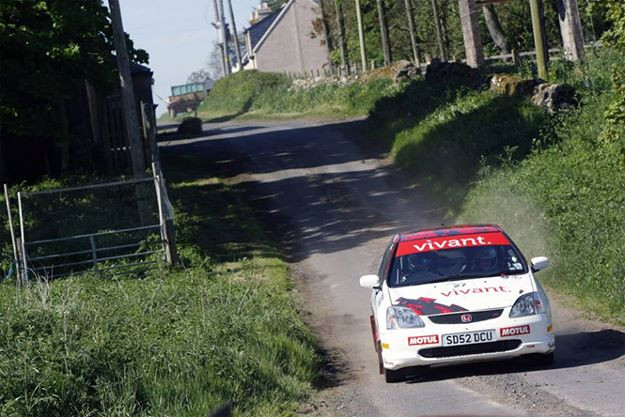 Three people have been killed and several injured as cars ploughed into spectators at the Jim Clark Rally in Scotland.
The car racing event was abandoned after the accident at Little Swinton, near Coldstream, which happened around 4pm on Saturday.
According to eyewitnesses, one of the cars taking part in the rally, which is the only closed-road event in mainland UK, veered off the road while negotiating a hump at great speed, and crashed into onlookers.
All the three victims -- two men and a woman -- were declared dead at the scene, while a critically injured man was taken to Edinburgh Royal Infirmary.
An eyewitness told BBC one of the cars lost control, going "sideways one way and then to the other side of the road and ploughed into four people".
It was the second mishap during the rally, after an earlier collision left five people injured.
The organisers, who abandoned the event after the second incident, said in a statement: "The organisers of the Jim Clark Rally would like to extend their heartfelt condolences and sympathy to all of the families and their friends who have been affected by today's (Saturday's) tragic events."
They said all members of the organising team were cooperating fully with Police Scotland "to establish the facts."
The rally, which takes place over three days, is held in remembrance of Scottish Formula One driver Jim Clark who died in a racing mishap in Hockenheim, Germany, in 1968.
Scotland's First Minister Alex Salmond said he was awaiting the outcome of the inquiries and that the government was in contact with Police Scotland.
"This is desperately sad and difficult news from the Borders of the tragic circumstances that have occurred at the Jim Clark Rally," Salmond said.