New details about the disappearance of three Saudi Arabian princes critical of the Islamic Kingdom have surfaced, suggesting they might have been kidnapped from Europe and forcibly returned to their homeland against their will.
The three royals – Prince Sultan bin Turki bin Abdulaziz, Prince Turki bin Bandar and Saud bin Saif al-Nasr – vanished in the past two years. A new BBC documentary airing on Tuesday 15 August – Kidnapped: Saudi Arabia's Missing Princes – will reveal new details about their mysterious disappearance, quoting people close to the princes, who allege they were kidnapped.
Saudi officials have not commented on the allegations made in the documentary.
Sultan bin Turki bin Abdulaziz - disappeared from Paris in 2016
Sultan, nephew of the late King Fahd, had been living in Europe since 2002, when he left Saudi Arabia for medical treatment.
He decided to remain in Geneva, where he started giving interviews in which he criticised Saudi Arabia's human rights record and perceived corruption, and called for reforms.
Sultan was in Paris when he decided to visit his Cairo-based father, a renownend critic of the Saudi monarchy, in 2016. The Saudi consulate offered him and his entourage of about 18 people the use of a private jet. Sultan accepted. The plane, however, did not take them to Cairo, but to Saudi Arabia instead.
"We looked out the window and we just saw a bunch of people get out with their rifles slung over their chest and surrounded the plane," a member of Sultan's entourage, who spoke on condition of anonymity, said.
He explained that Sultan started banging on the cockpit door, crying for help, only to be told by the crew to remain in his seat. The prince and his medics were dragged off the plane and taken to a villa, where they were put under house arrest, the source alleged.
The other members of the entourage were held at a hotel for three days, and later allowed to taken a plane to a destination of their choice. The source said a Saudi official offered an apology. "He told us that we were simply in the wrong place at the wrong time. And that he was sorry for the inconvenience," the source said. There has been no news of Sultan since then, the BBC reported.
Prince Turki bin Bandar - disappeared from Paris in 2015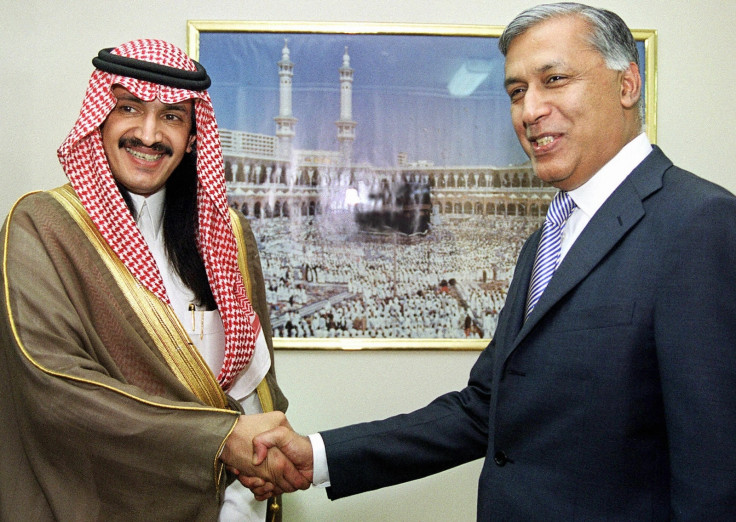 Turki was a major in the Saudi police until he was imprisoned due to a family dispute over a contested inheritance. Upon his release, Turki fled to Paris from where he started posting YouTube videos calling for reforms in his country until 2015, when he disappeared. Saudi officials had tried to persuade him to return to his country. However, he refused.
"He called me every month or two. Then he disappeared for four or five months," a friend of Turki, blogger and activist Wael al-Khalaf, told the BBC. "I was suspicious. [Then] I heard from a senior officer in the kingdom that Turki bin Bandar was with them. So they'd taken him, he'd been kidnapped."
It is believed Turki was kidnapped and deported to Saudi Arabia while he was in Morocco, upon request from the Saudi authorities and with the approval of a Moroccan court.
before his disappearance, Turki gave his friend Wael a book he had written, in which he said: "Dear Wael, these statements are not to be shared unless I am kidnapped or assassinated. I know I will be kidnapped or they will assassinate me. I also know how they abuse my rights and those of the Saudi people."
Saud bin Saif al-Nasr – disappeared from Milan in 2015
Milan-based Saud started posting Twitter comments critical of the government in 2014. One year later, he became the only Saudi official to publicly endorse two letters - written by an anonymous Saudi prince - calling for a coup to topple the late King Salman.
Prince Khaled bin Farhan, a dissident prince who fled to Germany in 2013, believed Turki was tricked into flying from Milan to Rome to discuss a business deal with an Italian-Russian company
"A private plane from the company came and took Prince Saud. But it didn't land in Rome, it landed in Riyadh," Khaled says. "It turned out Saudi intelligence had fabricated the entire operation," he claimed.