Who is Mohammed bin Salman, Saudi Arabia's new Crown Prince?
The reshuffle is seen by some as a significant move that can bring about economic changes in the Kingdom.
The King of Saudi Arabia has appointed his son Mohammed bin Salman as Crown Prince and deputy prime minister, replacing his nephew Mohammed bin Nayef as first in line to the throne.
The new appointment came as a series of decrees amended Article V of the Kingdom's statute of ruling. Salman's appointment was endorsed by 31 out of 34 members of the Allegiance Council, composed of senior members of the ruling Al Saud family.
The reshuffle on Wednesday (21 June) is seen by some as a significant move that can bring about economic changes in the Kingdom, which is highly dependant on oil revenues.
Although some had anticipated Salman's appointment as Crown Prince, the timing was surprising , given that Saudi Arabia is facing tensions with Iran - its rival in the region – and Qatar, and it is embroiled in the war in Yemen, Reuters reported.
"There had been speculation about the appointment for a long time but no concrete evidence it was going to happen. This was clearly negotiated in a very small circle," Steffen Hertog, associate professor at London School of Economics specialising in Gulf and Middle East politics, told IBTimes UK.
Who is

Mohammed

bin

Salman

?
Born in Jeddah in 1985, Salman is the eldest son of King Salman and his third wife. The prince obtained a Bachelor's degree in Law and worked in the private sector until 2009, when he started working as a special consultant to his father who, at the time, was the governor of Riyadh Province.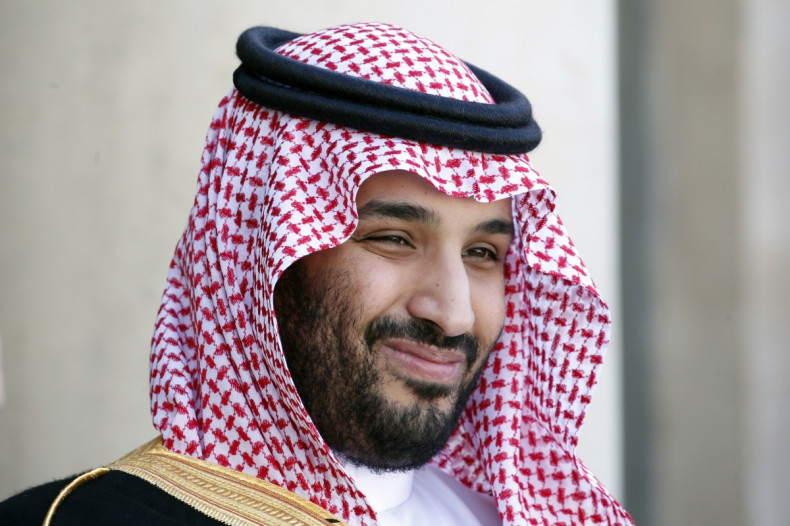 Salman's rise to power began in 2013, when he was appointed as the head of the Crown Prince's Court. Two years later, at at the age of 30, he became the Kingdom's minister of defence after his father became the new king.
In his new role, Salman oversaw a Saudi-led military campaign in Yemen, where a civil war erupted in 2015. The conflict has pitted Iran-allied Houthi forces – who control the capital Sana'a and are allied with loyalists of former president Ali Abdullah Saleh – against forces allied to the government of Abdrabbuh Mansur Hadi, based in Aden, supported by a coalition led by Saudi Arabia.
'Good relationship' with White House
Following his father's ascension to the throne, Salman became known locally and internationally and started representing his father abroad, including a trip to the White House in March.
"He has a good relation with the White House," journalist and researcher Naseer Giyas told IBTimes UK. "He was the main event-organiser of [the] recent Arab Islamic American Summit."
Economic Reforms
According to some analysts, Prince Salman's appointment will speed up the country's attempt to reduce its dependence on oil.
Salman, who is the chairman of the Council of Economic and Development Affairs - established by his father in 2015 - aims to partly privatise the state oil company, Saudi Aramco.
"He has been instrumental to bring economic reforms and trying hard to enhance the non-oil income resources of the Kingdom," Giyas said.
However, Hertog believes there will not be immediate economic changes. "Mohammed bin Salman was already in charge of economic policy, among many other portfolios. It is likely that in the short run austerity policies will be relaxed a bit," he said.
"In the medium term, Mohammed bin Salman's more consolidated position could allow him to take harsher adjustment measures, which are likely to become necessary given the protracted low oil prices and high fiscal deficits."
Unity
Giyas believes Mohammed Bin Salman's appointment could "disturb the balance of the power".
"The current monarch [is] trying to pacify the possible political backlash by appointing another eight young princes on key posts," he said. "[The King] appointed Prince Abdul Aziz bin Saud bin Nayef as interior minister. Abdul Aziz is a nephew of ousted Crown Prince Mohammed bin Nayef."
However, others believe Salman's appointment could avoid a possible power struggle within the royal family.
"It's clearly a transition that has happened smoothly and bloodlessly. Now it's clear, it's straightforward. That kind of clarity lowers the risk. There's no question as to who's going to be in charge," Bernard Haykel, professor of Near Eastern Studies at Princeton, told Reuters.
After being deposed, Mohammed bin Nayef pledged allegiance to Salman and said "I am content." In response, Salman said: "We will not give up taking your guidance and advice."
"There will not be a power struggle; Mohammed bin Nayef has pledged [loyalty] to MBS in public and has lost his position as Minister of Interior, his main basis of power," Hertog said. "The power structure in KSA [ Kingdom of Saudi Arabia ] is more centralized now than it has ever been since the times of founder King Abdulaziz in the 1950s."