A Thai activist has been sentenced to two-and-a-half years in prison after pleading guilty to sharing material deemed insulting towards the country's monarchy.
Jatupat Booyapatraksa, 26, was tried under the country's strict lese majeste law – which punishes people accused of insulting or defaming the monarchy – after he shared on his Facebook feed a Thai-language BBC profile of the country's new King, Maha Vajiralongkorn.
The BBC article, published last year, was widely shared on social media. The profile stirred criticism in the kingdom, where authorities said they were investigating if it had insulted the new monarch.
The lese majeste law, introduced in 1908, can be used to sentence people to jail terms of up to 15 years for each charge. Booyapatraksa, known as "Pai Dao Din", was arrested last December and has already been in detention for more than 200 days.
He was originally sentenced to five years in prison, but the sentence was halved after he confessed earlier on Tuesday 15 August, the Bangkok Post reported. "After Jatupat consulted with his family, he pleaded guilty this morning before the court for committing the alleged wrongdoing as charged," Krisadang Nootjaras, one of his lawyers, told AFP.
Booyapatraksa, from the country's north-east, is part of Dao Din, a student activist human rights group. He was conferred a human rights award in South Korea earlier this year.
"This verdict shows the extremes to which the authorities are prepared to go in using repressive laws to silence peaceful debate, including on Facebook," Josef Benedict, Amnesty International's deputy campaigns director for Southeast Asia and the Pacific, told IBTimes UK.
"It is outrageous that Pai Dao Din is now facing more than two years behind bars just for sharing a news article.
"Pai Dao Din should never have had to face trial in the first place. His guilty plea should not be considered as an admission of criminal responsibility as the courts regularly halve sentences for defendants who have pleaded guilty in such cases. Pai Dao Din must be released immediately and unconditionally."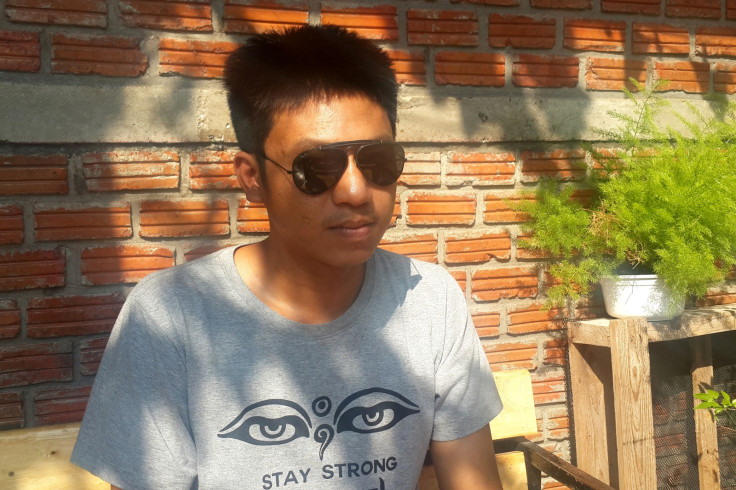 Lese majeste law
Human rights groups have accused the country of using the lese majeste law to silent critics. Earlier this year, the UN expressed concern at the high rate of people convicted under the law and urged the country to amend the piece of legislation.
In June, a military court sentenced a man to 35 years in prison for photos and videos of the royal family he allegedly shared on Facebook. It is one of the harshest sentences handed down for this type of crime.
"Thailand needs to stop using the courts to harass and imprison peaceful activists, and take its international legal obligation to respect freedom of expression seriously," Benedict said.
Lese majeste charges have increased in the country since martial law was imposed in May 2014 following a military coup led by General Prayuth Chan-ocha.
During martial law, the army may use force to suppress violence, enforce curfews and censor information. The military coup occurred after months of clashes between government and opposition protesters.
Tensions had been escalating in Thailand since 2006 when the then prime minister Thaksin Shinawatra was ousted in another military coup, which sparked violent anti-government protests. The latest erupted at the end of 2013.