Three people have been reported dead with at least 40 injured after a passenger train crashed into the back of a goods train in the Belgian town of Hermalle-sous-Huy late on Sunday 5 June. The casualty numbers are likely to rise, authorities warn.
Frederic Sacre, a spokesman for Infrabel, the Belgium railway infrastructure manager, said: "Two trains were on the same track. The passenger train crashed into the back of the goods train."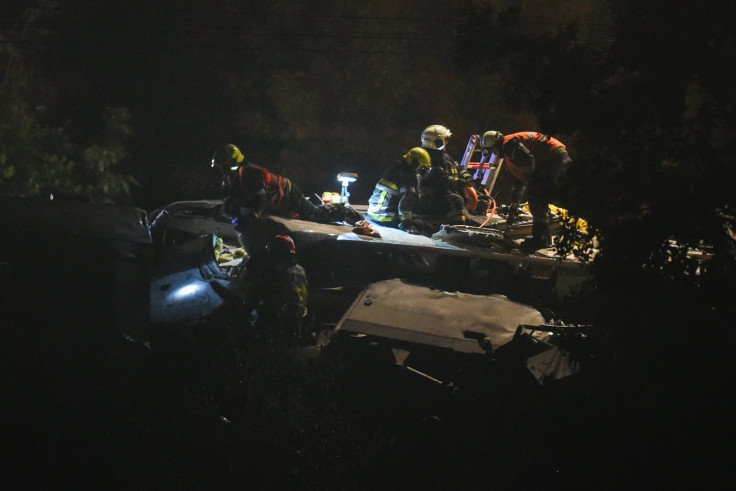 He said that the crash caused a violent shock. Local emergency services from the nearest city of Liege were at the crash site, he added.
A total of 40 passengers were on board the train, Sacre confirmed. The passenger train had six cars. The first two cars were badly damaged in the crash. The first carriage is reported to be lying on its side while the second one is tilted about 20 degrees, Sacre said.
In a late news conference, Francis Dejon, the mayor of the Saint-Georges-sur-Meuse municipality said that the passenger train had crashed into the freight train at a speed of about 90km per hour.