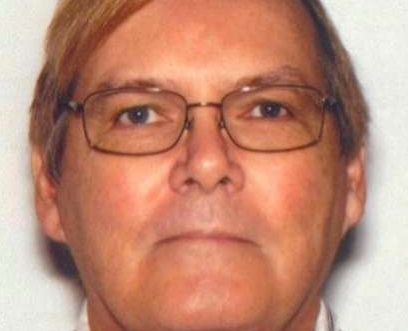 A former student of paedophile William James Vahey has said she believes three of her classmates killed themselves after being abused by the teacher.
The American woman, who gave her name only as Alysia, was taught by Vahey when she was 12 at Saudi Aramco Schools in Dhahran, Saudi Arabia. Vahey taught at the international school between 1980 and 1992.
She told Sky News she heard rumours about the teacher years after she left school.
"The rumours were, later on, when we would have reunions ... that certain people in my circle there were three suicides of very popular students of his that were molested by him. I could not believe that this guy was still teaching students.
"That was the rumour that Bill Vahey molested children and that ultimately three children committed suicide as a result."
She added: "It's not a rumour. I know these people."
The woman, who said she was in seventh grade at the Saudi Arabia school when she was taught by Vahey, described him as inappropriate.
"I found him to make inappropriate remarks to his class. He would make jokes about the male genital and I thought that was very inappropriate for 12 year olds to hear.
"He was very arrogant. There were just rumours all over the place about 'Bill' Vahey and his behaviour."
"It surfaced after we left Saudi Arabia - during a reunion everyone was talking about 'Bill' Vahey and his behaviour with male students."
Vahey, who killed himself last month, is thought to have abused up to 90 boys during his career as a teacher.
A US citizen, Vahey was jailed for 90 days in 1970, while studying for a teaching degree after pleading guilty to molesting boys at a swimming pool where he was working as an instructor in California.
He was required to register as a sex offender for life, but after graduating from college in 1972 failed to sign the register.
He went on to target young boys at a number of international schools including the elite Southbank International School in Westminster, London, where he took pictures of himself abusing up to 60 sleeping students during class trips abroad between 2009 and 2013.
Two days after confessing that he had abused boys throughout his life using sleeping pills hidden in cookies to drug them, the father of two plunged a knife into his chest.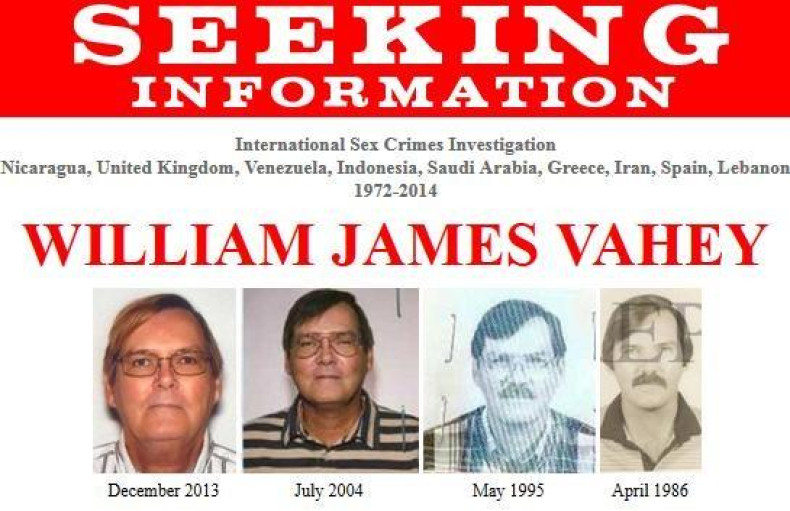 FBI investigators, who are assisting with the investigation into abuse at Southbank International School in London, said more than 100 potential victims had come forward after Vahey committed suicide at a US motel last month.
Because Vahey drugged some of his victims, many might not even know they were abused. One of those former pupils, spoke to The Guardian about his concerns.
He told the newspaper: "I had my suspicions from the beginning. There was something a bit off about him. This was discussed among the boys: it was a case of Mr Vahey - the paedo."
FBI special agent Shauna Dunlap leading the investigation into Vahey's crimes said: "Without a doubt, this is certainly one of the most prolific suspected sexual predators that we've seen, given the numbers of children, potential victims, his position of trust, and so forth. And some of the allegations and the methods that are being alleged that he may have employed while committing these crimes."
The FBI is in possession of pictures of at least 90 different boys aged 12 to 14 and is concerned there could be more.
Ms Dunlap said the FBI would not "stop seeking justice" because Vahey is dead