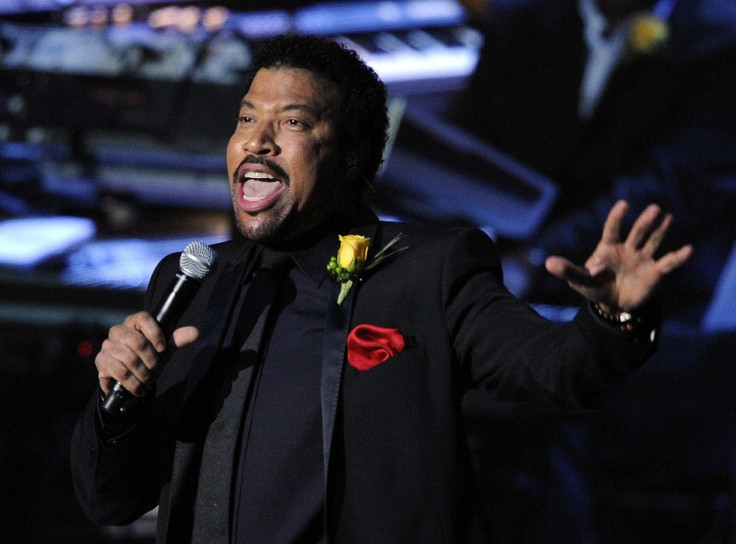 Global superstar Lionel Richie has revealed he seduced women with the help of his best-selling record, Three Times A Lady.
During an appearance on Piers Morgan: Life Stories, the 66-year-old crooner confessed that although he never made love to his own music, it was a different story during his time in the Commodores.
"Absolutely not. You can't even get into scandal with this. Let me tell you this, now wait, in the early days of Commodores maybe it was in the background," he said.
When Morgan pushed the Hello hitmaker to reveal his lovemaking track of choice, he said he used the success of the 1978 love song to his advantage. "It would be: 'Three Times A Lady'. I'm no fool, because that was our first worldwide hit."
Elsewhere in the interview, Richie opened up about the heartache he suffered watching his daughter Nicole battle drugs. He adopted the former reality star in 1984 after seeing her on stage at a Prince concert. She is the biological daughter of a bandmate.
"Nicole became a huge star herself in [TV show] The Simple Life with Paris Hilton. She fell off the rails and she got into drugs and the wrong kind of friends and was arrested for possession of heroin and went into rehab. That's a fairly cataclysmic thing for any father to have to watch his beautiful, young daughter go through," he said.
"I got a phone call and she said: 'Dad, I need help, I don't want to be the third one [of my friends to die].' And I said: 'I am with you' and I cancelled the tour. I said: 'Me and your mother', who didn't get along that well, 'Me and your mother are checking into rehab with you.'"
He also said that while he was overjoyed to become a grandfather in 2008 when Nicole gave birth to her first child Harlow, it scared him to death.
"I'm in tight pants and she is saying 'Grandpa'. What are we talking about? And all of the sudden the word 'sexy' goes out of your life right quick. But I was so thrilled when the little 'pop-pop' showed up, I mean I'll take that position any day of the week, I love it."
Piers Morgan's Life Stories: Lionel Richie is set to air at 9pm on Friday September 4 on ITV.