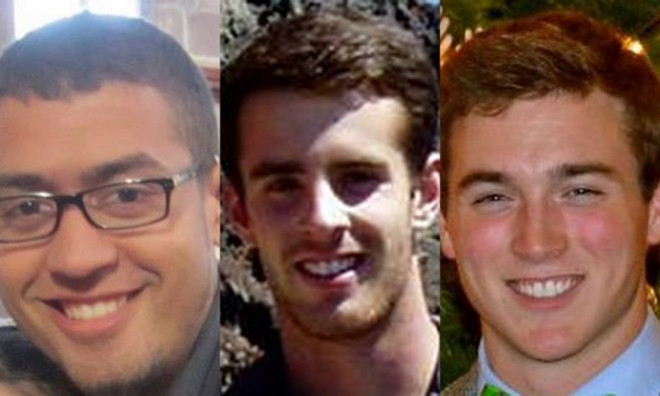 Three Ultimate Frisbee players from Carleton College, Minnesota, USA, are dead and two others injured following a deadly crash in the Midwestern state. It's believed the players were on their way to Minneapolis-St Paul International Airport from where they were due to fly to a tournament in California. The team all three played for finished third in the US leagues last year.
Like many northern states, Minnesota has experienced extreme cold weather over the last few months. The SUV in which the team were travelling is thought to have skidded on an icy road into the path of an oncoming truck. It's thought all the players were wearing seatbelts and no alcohol was detected. The accident took place on Highway 3 near Northfield, just three miles from the college.
The college website named the dead as James Adams (20), Michael Goodgame (20) and Paxton Harvieux (21). The injured are Conor Eckert (19) and William Sparks (20), who are both believed to be in a serious but stable condition. The driver of the truck, 56-year-old Danny Terry, was said to be uninjured.
Carleton President Steven G. Poskanzer said in a statement to the 2,000-strong college community: "We offer our most heartfelt thoughts and prayers to the families and friends of James, Michael and Paxton, and we hope and pray for the full recovery of Will and Conor. The collective Carleton soul aches for the loss of these three young men.
"Right now, we need to focus all our love and compassion on supporting the families and friends of all these young men, along with everyone in our community who cares for them."
Ultimate Frisbee is a sport where two opposing teams try to score by passing the plastic disc to team-mates within designated areas. The game has become extremely popular with an estimated 5 million people participating in the US alone in 2012 according to a recent Sports and Fitness Participation Report.
Watch highlights of Ultimate Frisbee below.