Three women have come forward to allege they were sexually abused by a monk living on Caldey Island, off the Welsh Coast at Tenby. The women claim Father Thaddeus Kotik sexually abused them as children during the 1970s and 1980s.
In August 2016, the women launched civil proceedings against the Cistercian order for personal injuries. The court documents claim Kotik abused six girls between 1972 and 1987 while at the Italianate Abbey of Our Lady and St Samson. However, the women believe there may be more victims.
Kotik, a former soldier with the Free Polish army during WWII, was ordained a priest in the order 1956. According to the Guardian, Kotik appears to have never been questioned by police and died in 1992.
According to court documents, Kotik befriended families who visited the island, as well as the farming families who lived there full time. He would give them handmade chocolates and produce to gain the trust of the families.
Kotik is said to have lured girls to places where he would not be detected, including a room near the abbey's dairy and in isolated rocky coves by the beach. While babysitting children, he allegedly would pull sleepy girls towards him and sexually assault them.
Kotik also lured children to the monastery garage using a chest full of sweets. He would allow them to eat as many sweets as they wanted, lifted them to his lap, removed their clothes and sexually assaulted them, The Guardian reported.
Victims came forward
During that time, some children complained to their parents and complaints were also made to the head of the abbey.
One woman, identified as Emily by the Guardian, told then Abbot Robert O'Brien in the late 1980s about Kotik assaulting her. O'Brien ordered Kotik to remain inside the monastery, though Kotik regularly managed to escape and abuse children.
When Emily again reported the abuse in 1990 to her Catholic school principal in Swansea, the principal wrote to O'Brien about the abuse. O'Brien pleaded leniency for Kotik and said he believed that the contact between Kotik and children was "touches through their clothes".
However, women who spoke to the Guardian said the abuse was penetrative in at least two of the cases.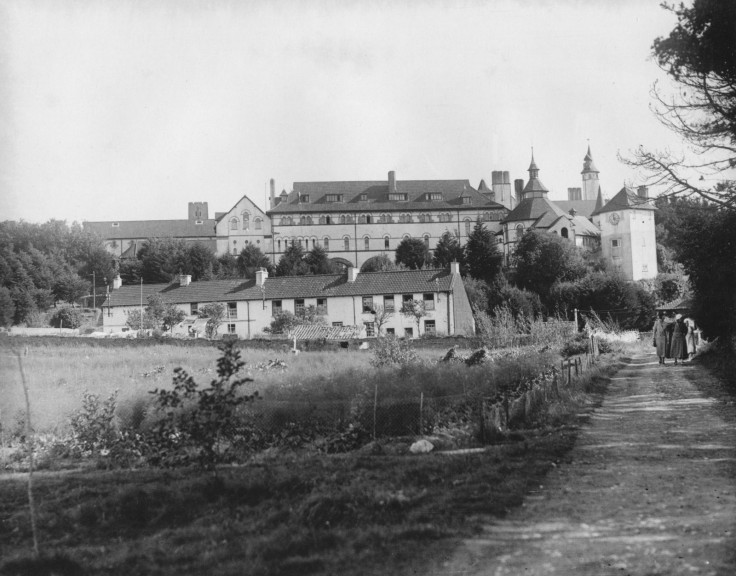 Another woman, Charlotte, reported being abused along with her older sister when their family visited Caldey Island from Scotland. The girls reported the abuse to their principal at St Phillip's Christian College in Newcastle, New South Wales.
Charlotte told the Guardian that deputy principal Richard Rule prayed for the students and told them they "didn't need to talk of this again because God has forgiven everyone".
In 2014, Charlotte wrote a letter to the school's current principal, Graeme Irwin, expressing her frustration that Rule failed to report the abuse to police.
"Back when my sister and I came forward, the perpetrator was still ALIVE. He could have been dealt with by the law and incarcerated," she said.
Rule admitted that Charlotte told him about the abuse, but claimed he was unaware he was meant to report suspected child sex abuse.
Charlotte also wrote a letter to current abbot, Brother Daniel van Santvoort, who acknowledged Kotik's abuse and said he had previously heard allegations against Kotik.
According to the Guardian, Van Santvoort forwarded Charlotte's emails to Tenby police, which contacted her. Despite writing a formal statement and submitting it to them, she heard nothing more.
Pursuing legal action
Van Santvoort flew to Australia, where Charlotte and her family live, to personally apologise. However, Charlotte decided to pursue legal action. She and her sister were joined by two cousins who had also been abused by Kotik.
The case against Caldey Abbey sought acknowledgement, apology and compensation. It argued the abbey knew about the abuse and failed to report Kotik to police. The abbey claimed otherwise, invoking the statute of limitations and claiming it was impossible for it to get a fair trial.
The Guardian reported that the six plaintiffs accepted meagre compensations payments and did not receive an apology.