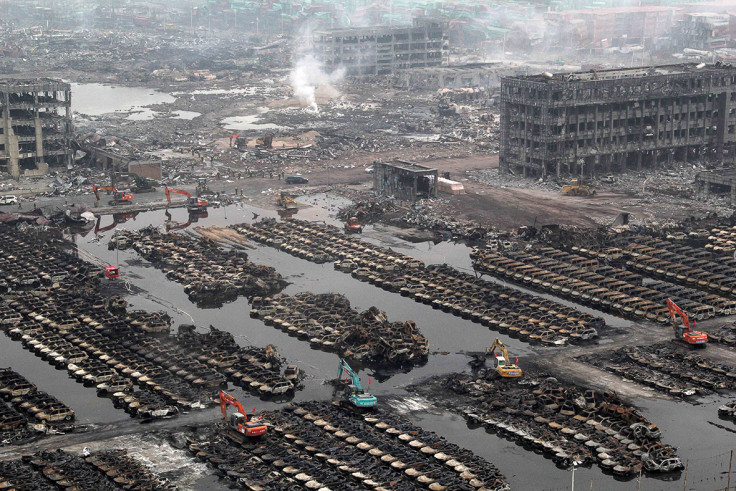 Residents in China have condemned the proposals to build an "eco park" in Tianjiin to commemorate the 160 people who were killed during two huge chemical explosions. The Tianjin municipal government announced the plans to build a 24-hectre "ecology, activity, daily life and memorial" on the site of the explosions in the northeastern port city in August.
Along with the park and memorial to those who died, the Binhai New Area Planning and Land Resources Administration are also planning to build primary schools and kindergartens in the area, and more than 5,000 apartments have been made available to those who lost their homes as a result of the explosion, according to China's official news agency Xinhua.
The plans have been met with criticism from social media users in China, with many accusing authorities of attempting remove references from the deadly blast, while others have expressed concerns about constructing a park in an area still feared contaminated with cyanide. Technicians detected levels of cyanide as much as 356 times the national safe level within the evacuated area during the clean-up operation.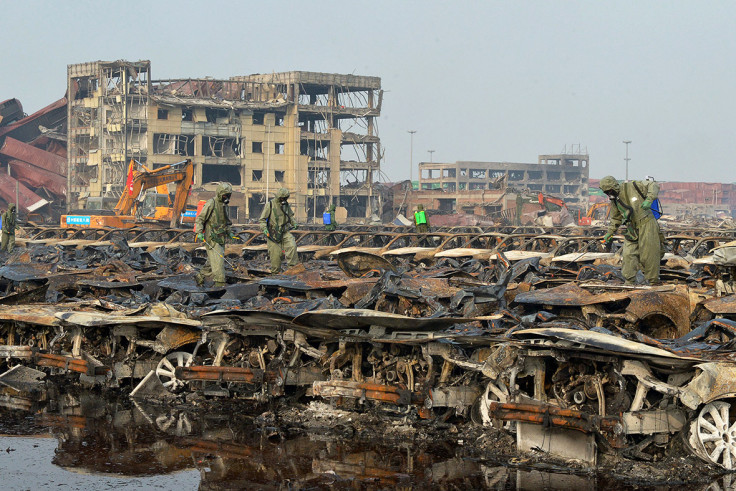 One wrote in Weibo, the Chinese version of Twitter: "I feel nauseous at the quick manner in which efforts are made to keep up the outward appearance."
Another poster added: "Has processing of the pollution been completed? If it is safe, move the municipal government building to the explosion site."
"How could it possibly be ecological or environmental friendly?" said another.
The warehouse involved in the explosions was storing large amounts of toxic chemicals, including around 700 tonnes of sodium cyanide. This lethal chemical is combustible when it comes into contact with water.
Work on the park is expected to begin in November. It is scheduled for completion by July 2016.