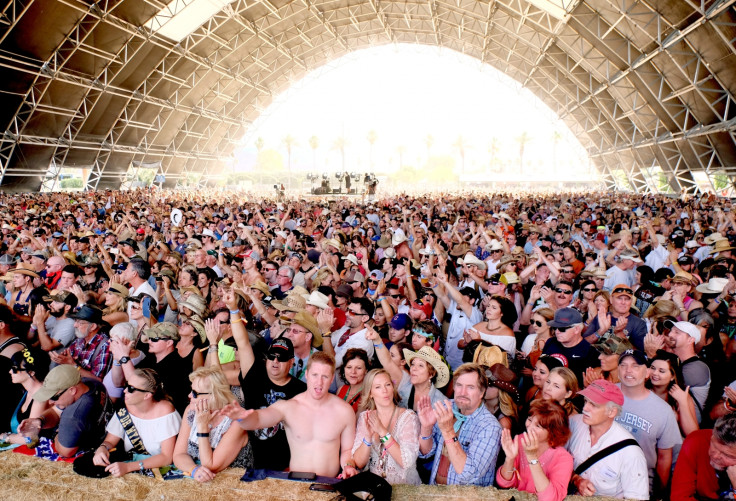 Millions of Ticketmaster customers in the United States will receive free ticket vouchers and discounts this month after the online ticketing giant settled a $386m (£264m) class action lawsuit in May. Originally filed in the US in 2003, the lawsuit – Schlesinger v Ticketmaster – accused the company of overcharging its customers through "deceptive and misleading" fees for order-processing and delivery costs.
About 50 million customers who purchased tickets through the Ticketmaster website between 21 October, 1999 and 27 February, 2013, and reside in the US, are eligible for the free tickets, discounted tickets and discounted shipping. Emails regarding the free tickets and discounts reportedly began going out last month under the subject, "Schlesinger v Ticketmaster Class Action Settlement – Notice Regarding Discount and Ticket Codes". If you have changed your email address since 1999, it might be worth digging it up to redeem a few free concert tickets for the summer.
More from IBTimes UK:
Although Ticketmaster has denied the overcharging claims against it, it has reportedly agreed to pay out the settlement by issuing $45m worth of tickets, discount codes and cash payments to customers covered by the class action lawsuit.
"You may have recently received an email regarding the Schlesinger v Ticketmaster Class Action Settlement because you are a Class Member who may be entitled to Ticket Codes as part of the Settlement," reads a statement on Ticketmaster's parent company, Live Nation's website. "Once Ticket Codes are made available to you in your Ticketmaster account, you may attempt to use your Ticket Codes to claim 'free tickets' identified as available for redemption on this website. These 'free tickets' are available on a first-come, first-served basis and may not be available for redemption if others have claimed them before you."
To find out if you have received free or discounted tickets as well, simply log in to your Ticketmaster account and click on the "Active Vouchers" link.
Eligible customers will receive one $2.25 discount code per transaction made during the class period, up to a maximum 17 discount codes, which can be redeemed on future purchases before 18 June, 2020. Customers who have had their tickets delivered via UPS will also receive one $5 discount code per transaction as well.
Ticketmaster is also handing out one Ticket Code per purchase transaction during the time period which can be redeemed for two general admission tickets. However, these vouchers are available on a first-come-first serve basis and only redeemable for select events hosted by Live Nation.
According to an FAQ, "The events and venues selected will be within Live Nation's sole discretion and may also include Live Nation clubs such as the House of Blues."
The company will soon release a list of eligible events on its website. Customers can also sign up to receive periodic notifications via email when new eligible events are added to the list as well.
Editor's note: The story's headline and lead paragraph have been modified to clarify that the settlement applies only to customers residing in the U.S.