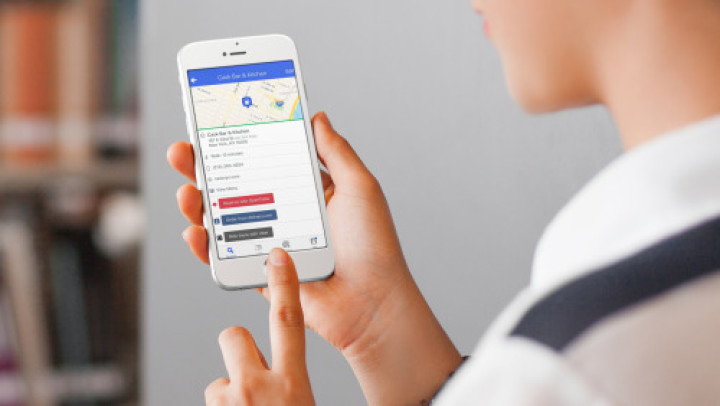 Foursquare, the US-based discovery services mobile app that provides search results to users, has partnered with Delivery.com to assist customers with integrated food services. Under the new partnership, Foursquare users will be able to order food, alcohol and groceries from within the app.
Foursquare, in a blog post said: "Don't you just love delivery? The convenience of your favorite dish brought right to your door in a matter of minutes. We sure do, which is why we've teamed up with delivery.com and Button to bring you the convenience of delivery, right from Foursquare. It's the easiest way to try a new place, stock up on essentials, or host an impromptu party, without leaving the house."
As services of Delivery.com are available in over 38 cities across the US with 10,000 businesses on its platform, Foursquare users can now locate Delivery.com supported restaurants, place orders from the menu and get the items delivered at their place of choice.
The collaboration uses the mobile platform Button that is already integrated with leading tech companies such as Airbnb, Uber and Ticketmaster to provide consolidated services to users. Meanwhile, Delivery.com CEO Jed Kleckner said, "Our extensive merchant network is ripe for monetization by partners like Foursquare, while a marketplace like Button's makes the integrations easier than ever to implement."
Michael Jaconi, CEO and co-founder of Button said: "Button is thrilled to activate Delivery.com's thousands of merchants on the Foursquare platform. Increasing the utility of mobile experiences through matching offline locations with online mobile actions showcases the true power and size of the mobile opportunity."
Post the integration, Foursquare will compete with contender like Yelp, which already provides users food delivery options via Eat24. Foursquare has rolled-out the feature to US users on its website and mobile app.