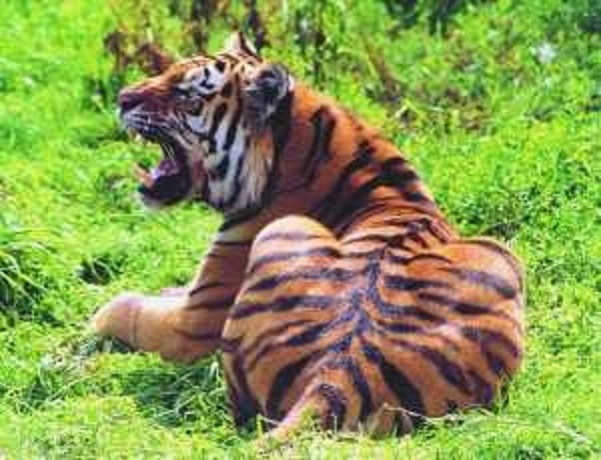 A young woman zoo worker has been rushed to hospital after she was savaged by a tiger in an animal park in Cumbria.
Local police were called to South Lakes Wild Animal Park in Dalton-in-Furness.
A 24-year-old woman, who has not been named, was attacked within the animal enclosure at the park, police said.
She was taken by an ambulance to Preston Royal Infirmary. A spokesman declined to comment on her condition.
"The tiger is securely locked in its enclosure and there is no further risk to the public," Cumbria Police said.
The wildlife park closed early after the incident.
"All visitors have left the park," police said. "Members of the public were not at any risk during the incident."
Police and Barrow Borough Council said they were investigating.
South Lakes Wild Animal Park is home to two subspecies of tigers - the Sumatran, which has an average length is of two metres (6ft), and the Amur, the largest tiger in the world, which averages three metres long and weighs 300kg (660lbs).